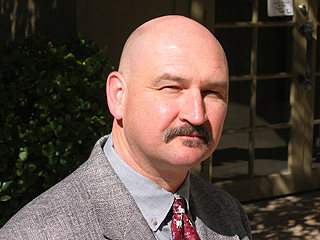 Beginner
Mark as New

Mark as Read

Bookmark

Subscribe

Email to a Friend
Last week I attended Cisco's contact center/customer collaboration analyst briefing in Boston. I have been attending these Cisco briefings on a regular basis since the reboot a few years ago. In fact, I have been attending analyst briefings hosted by various companies for my entire analyst career, which now exceeds 20 years. To be honest, other than location there is usually very little that distinguishes one analyst briefing from another. This year, however, I was struck by something that made the Cisco analyst briefing stand head-and-shoulders above others I have attended in recent memory. In a word, it was consistency.
As I sat during the opening session listening to the collaboration group executives talk about Cisco's contact center industry vision, their execution against that vision and the results of that execution, I realized I was listening to the same executives I had heard speak on the topic last year. And the year before. And the year before that, and the year before that. As unremarkable as that may sound, a record of management stability such as that is quite unusual in the contact center industry.
Executive turnover in companies that supply technology solutions to the contact center industry is the norm. When companies hit a stumbling block, real or perceived, removal of the executive staff typically represents a quick fix to stockholders, customers and prospects. It proves that something is being done to address the problem. Sometimes it doesn't even take a stumbling block to trigger executive turnover, it just happens.
I worked as an analyst for Dataquest from 1989 to 1993. During those four years, Dataquest had five different presidents, usually accompanied by their own executive staffs. The company changed directions so many times in four years I got dizzy trying to keep up with the u-turns and about-faces. The tumultuous nature of executive turnover doesn't just affect employees – it usually affects the company as a whole, sometimes with disastrous results. Anyone remember Nortel?
Consistency of management and management direction in Cisco's collaboration group has led to consistency in product development, consistency in product quality, consistency in market strategy and consistency in the pursuit of Cisco's stated goal of holding the number one market share position in the contact center industry. Cisco's collaboration story hasn't changed significantly over the years and while it may not be as dramatic as hearing the story of a company that changes direction as frequently as my daughters change the color of their fingernail polish, I believe it provides Cisco customers and prospects with a high degree of confidence in their decision to implement Cisco solutions. Consistency leads to stability, which is a highly regarded vendor trait in the collective mind of the contact center buyer community.
The length of time Cisco's collaboration group executives have worked together is an anomaly in today's technology industry, but I believe it is paying off for the company. Cisco is moving rapidly to displace market share leaders in the segments they don't already lead. The company is moving forward with a singularity of vision and a market determination that is working. I'm already looking forward to hearing these same collaboration group executives speak at next year's analyst briefing.
1 Comment
You must be a registered user to add a comment. If you've already registered, sign in. Otherwise, register and sign in.