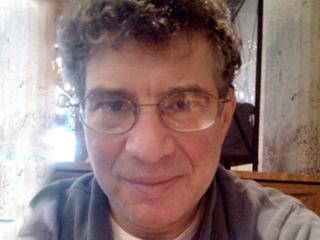 Beginner
Mark as New

Mark as Read

Bookmark

Subscribe

Email to a Friend
It's been a little more than a year since I first posted a riff on the ambiguities that will plague "Unified Communications" among prospective implementors. My point at the time was that the term "Unified Communications" was more likely to cause "Universal Confusion" as prospective buyers sorted out what it meant in terms of swapping out infrastructure and changing workflows. Fellow Cisco Analyst Community member Blair Pleasant has sorted the UC into two major categories (UC-B for business process unification and UC-U for impromvements in the user experience). Others manage to file UC under any of a number of headings: extension of unified messaging, platform for collaboration, source of impromptu conferencing, multichannel customer care. U name it, UC does it.
But, as we're all learning, to build a business case and justify a implementation, you need a context. Most enterprise decisionmakers, especially during these tough economic times, aren't looking to "unify communications." They want to extend the life of their existing infrastructure while adding new applications over multiple media. They want to save travel costs and still bring employees and customers together for conferences. Or they want to reduce contact center operating expenses while staying in touch with customers and prospects over a growing roster of traditional (telephone/Web) and social (text, Twitter, Facebook) media. The basic needs are good news for Cisco because the great equalizer is broadband IP for transport fostered by broadly deployed standards for Web services (HTML, XML and its many variants) and database processing (SQL) which Cisco and its partners have mastered, well, masterfully. Yet, as Laurent Philonenko notes in this very insightful post, we must "disrupt or be disrupted."
Next week I'll be posting a fairly lengthy piece on what I am calling "Recombinant Telephony." Central to it is the idea that UC describes many of the initiative to piece together new solutions from a set of disaggregated components of voice processing, call processing, database processing and message processing platforms. Customer demand for low cost, low latency, easy-to-initiate, peer-to-peer services put too much stress on the old guard. We now have the tools to bring new solutions online in short order and a new generation of application developers who are proving to be innovative in ways that amount to selectively Unified Communications. They will dress up solutions as "communications enabled business processes" (CEBPs) but they've really made themselves into the engines of innovation who will take Unified Communications into new realms and new directions.
Which realms? What directions? Those are the question at the base of a forthcoming Webcast, "Recombinant Telephony: Voices from the Cloud", that Opus Research will host on Wednesday May 13th (10AM Pacific/1PM Eastern). Cisco's Mike Bergelson, Director, Business Development, Customer Contact Business Unit, will join Mark Plakias,VP, Strategy, Orange Labs, R&D Division will join me to give our own context to the possiblity that what we call "Unified Communications" amounts to reconstructing the fragments of the last regime in new ways.
You must be a registered user to add a comment. If you've already registered, sign in. Otherwise, register and sign in.