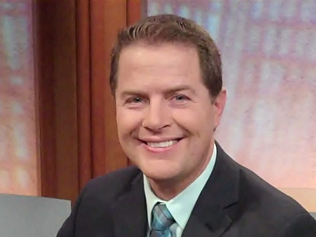 Beginner
Mark as New

Mark as Read

Bookmark

Subscribe

Email to a Friend
I love Olympic Opening Ceremonies because they are so larger-than-life. It's also fascinating to see which aspects of the host country's national heritage are selected for display on the world stage. I was surprised and delighted to see the Great Ormond Street Hospital (GOSH) prominently featured, along with the UK's National Health Service which the hospital is a part of.
At first I was wondering why in the world they were wheeling out kids in hospital beds in the middle of such an extravaganza, but it soon dawned on me that many in Great Britain see their healthcare system, and the young patients it serves, as a national treasure. It also reminded me of two customer case studies our team produced recently.
In a fast-paced environment where urgency and efficient collaboration can mean the survival of a child patient, GOSH has invested in a Cisco intelligent network and applications including video, unified communications and customer collaboration. As with most healthcare organizations, they want and truly need technology to save their staff administrative time so they can spend more time serving their patients and saving lives. The quality of care also depends on connecting staff to essential knowledge, media and communication when and where they need it. I encourage you to read GOSH's customer story or watch the following video to hear it in the customer's own words:
We also documented the collaboration story of the National Health Service, a nation-wide organization of Olympic proportions in the United Kingdom. They use a combination of cloud and on-premises solutions from the across the Cisco Collaboration portfolio (including robust unified communications, telepresence, web conferencing, video, IM, presence, IP telephony and email integration solutions) to reduce travel, improve productivity and promote greener IT. The National Health Service has experienced faster decision-making and reduced costs, while empowering their staff to do what they do best, which is take care of patients. You can read their entire case study online.
So while the cinematic ceremony offered up theatrical touches like Mary Poppins vanquishing Voldemort, I'd rather choose to remember the image of the young patients in the illuminated hospital beds, who can rest assured their future is a little more secure…. thanks to a highly collaborative approach to healthcare with supporting technologies that make it a reality.
If you missed the opening ceremony, here is an excerpt that showcases GOSH and the National Health Service:
You must be a registered user to add a comment. If you've already registered, sign in. Otherwise, register and sign in.