edited on:

‎03-12-2019

‎10:00 AM
Introduction
This document covers the configuration procedure to implement short dial numbers in Cisco Unified Communications Manager 8.x (CUCM) on a per location basis.
How call routing works with Short dials?
When a user enters a short dial number, it is modified by the appropriate translation pattern and then routed normally. Calling search spaces and, to a lesser extent, partitions play a vital role in routing the call properly.
Configuration Procedure
We will set up basic short dials on a per location basis.We will need a location-specific partition for the location for which we are implementing short dials. In this case we use PT-SFO-DialPlan.
Note: Below configuration is tested on Cisco Unified Communications Manager 8.x/9.x release.
To implement short dials for a location, perform the following:
Step 1. Add the short dials partition to the calling search space of the device for the relevant location
Go To Call Routing > Class of Control > Calling Search Space: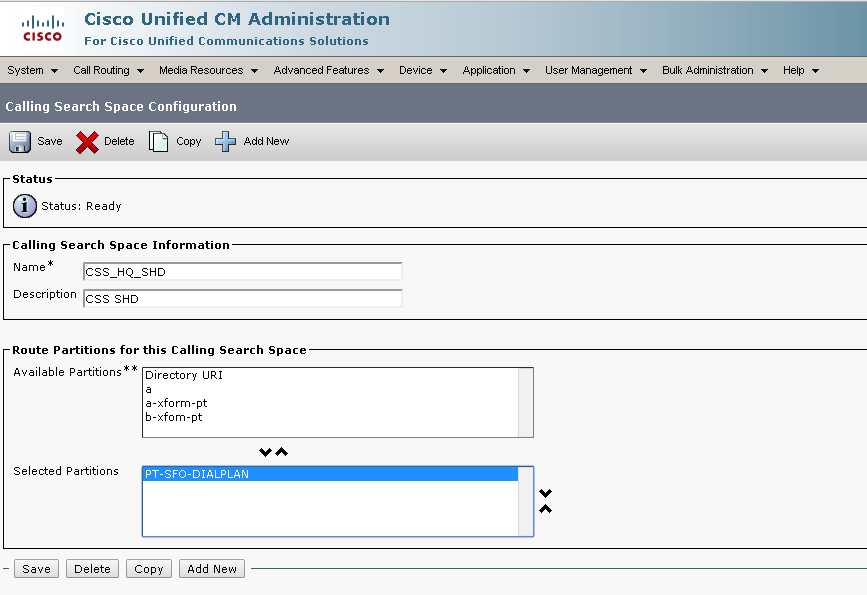 Step 2. Create and save a translation pattern for the short dial in an appropriate partition
Go To > Call Routing > Translation Pattern: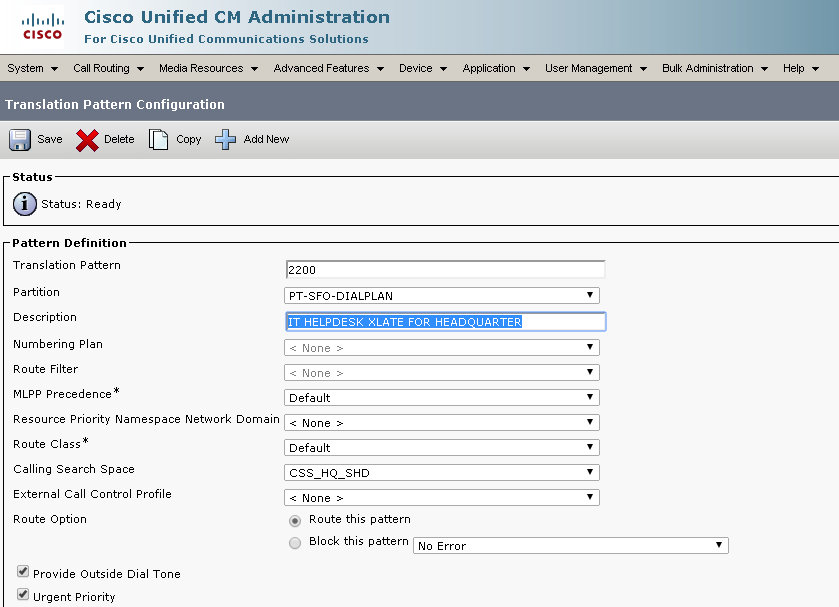 Step 3. Fill in Translation Pattern and Partition as appropriate. Here we use 2200 and PT-SFO-DIALPLAN, respectively.
Step 4. Calling Search Space. Here, we apply a device calling search space appropriate to the location, CSS_HQ_SHD.
Step 5 Finally under the Called Party Transformation section, we change the Called Party Transform Mask to the Final number as 4552
How it works?
When a call matches the translation pattern 2200, the called number is translated as per our rule to 4552, and the call continues to be routed normally.
Related Information