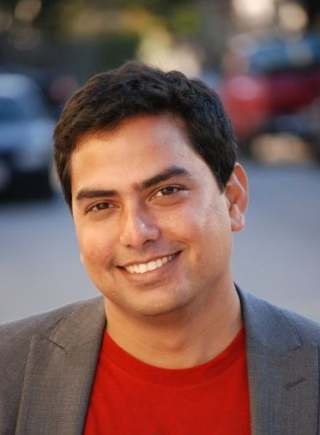 Beginner
Mark as New

Mark as Read

Bookmark

Subscribe

Email to a Friend
I had previously written about how unified communications and collaboration (UC&C) is helping address many of the key concerns of manufacturing CXOs across the manufacturing value chain. In this series of monthly posts I will go deeper into some of those ideas by focusing on one specific part of the manufacturing value chain each time. Let's start with how UC&C are impacting how enterprises do research and development given that is where value chain really starts – with the germination and development of a new product or service idea. In the R&D process, UC&C can provide three key benefits:
Reduce product development time and costs through use of voice, web and video collaboration – Collaboration tools in general help more effective team-work between increasingly geographically distributed design teams. As Blair Pleasant mentioned in a recent post - they reduce process/human latency and accelerate time to market. By driving a diminished need for travel, they also reduce travel costs and give back hundreds of in-transit hours back to R&D personnel. Immersive video technologies like TelePresence can be particularly effective in this regard. I've been talking to a CXO who oversees R&D in a high tech company's new businesses. His R&D teams are located in 4-5 centers globally and regularly travel to a common location to conduct days-long in-person brainstorming sessions that also require intensive use of white-boards. He believes that Immersive Collaboration Rooms that combine the power of TelePresence-like high def video with interactive virtual white-boards could reduce their travel costs by at least 25% and drive 10-15% faster time to market simply by eliminating the latencies associated with aligning multiple schedules with international travel needs. Greater productivity, higher retention rates are other add-on benefits that he sees accruing from the solution. These rooms are already in use at a different engineering services customer as well to great effect.
But even just using 'plain, old' integrated audio/web/desk-top video conferencing can drive significant impact in the engineering and design spheres. Ed Flavin, the CIO of Modec, a company specializing in the engineering, procurement, construction and installation of floating production systems spoke at VoiceCon this Spring about how their company is using UC&C in their engineering group. According to Ed, now that Modec engineers can share engineering drawings using Cisco MeetingPlace, they can finalize plans during a day-long meeting instead of emailing files over three to eight weeks, saving tens of thousands of hours and hundreds of thousands of dollars in labor costs during a typical two-year project.
Drive faster resolution of daily/routine design tasks like engineering change orders (ECOs) – Leveraging presence and MeetingPlace/WebEx, UC can help reduce latency in daily design tasks like ECOs and help prevent costly project overruns. Per benchmarks for manufacturing companies maintained by the American Productivity and Quality Center (APQC), enterprises spend nearly 5% of R&D budgets on ECOs. A 10-15% acceleration in ECO resolution can translate into cost savings worth hundreds of thousands of dollars, perhaps millions. Cisco has a joint solution with PTC that integrates UC into PTC's market leading PLM suite Windchill in a way that allows engineers and project managers to click-to-collaborate within WindChill but also receive automated notifications of ECOs on mobile devices and take action to resolve them with voice commands or by punching buttons on the device even when they are in transit.
Provide more collaborative design environments – In a typical office due to increasingly mobile work-force, the space utilization is less than 50%. Empty offices lack buzz and cubicles are not designed for increasingly collaborative job-profiles. This provides an opportunity to reduce real estate costs while improving the collaborative quotient of an office space. Enterprises like Quanta in Taiwan are moving towards the concept of non-dedicated workspaces that encourage dynamic and more collaborative seating arrangements on a daily basis. So, on a particular day if an R&D engineer needs to work with two colleagues they can choose a cluster of workspaces that are close to each other instead of occupying a conference room for the day. Then the next day the employee may need to work with a different set of colleagues and they can again choose a different set of workspaces that maximizes collaboration for them.
In addition to enabling a more flexible, creative and collaborative work environment this particular capability can also drive hard dollar cost savings by reducing real estate requirements by as much as 40% by eliminating swing space and reducing dedicated conference room needs.
* * * * *
There are many more interesting and innovative examples of how enterprises are leveraging UC&C capabilities in R&D and I shall periodically write about individual cases. In the meantime, please feel free to add any examples that you've seen in the comment section or talk about an R&D issue that you're grappling with.
Note: Some enterprise descriptions have been modified to ensure anonymity
You must be a registered user to add a comment. If you've already registered, sign in. Otherwise, register and sign in.