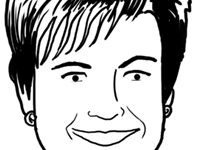 Beginner
Mark as New

Mark as Read

Bookmark

Subscribe

Email to a Friend
There are three types of baseball players: Those who make it happen, those who watch it happen and those who wonder what happens.
- Tommy Lasorda
Kevin Costner's character in "Field of Dreams" hears the voice "If you build it, they will come" which drives him to convert his cornfield to a ball field, attracting legendary players to fulfill his ultimate fantasy baseball game.
When companies build video collaboration spaces, will employees rush to the field, eagerly start using these solutions, find immediate value and fulfill the dreams that justified this investment? Not necessarily.
In our experience, companies need to drive video adoption by communicating the answers to the two most important questions that drive human behavior -- "Who says so?" and "Why should I?"
Regrettably, sometimes IT leadership takes the "Build It and They Will Come" approach, driving the design and deployment of an extensive video architecture without the right partnership with the lines of business. Decisions about where to put video solutions -- such as immersive TelePresence, multipurpose rooms and other endpoints – are often based on assumptions about where adoption should occur, e.g. global headquarters, executive offices, number of employees, locations with frequent travel, etc. IT delivers a solid, high quality, fully scoped architecture with great bandwidth capacity then sends an email with an announcement that video is now available to transform the way employees work – with a link to self-service training -- and gets ready for the rush.
In this scenario, the rush rarely occurs and adoption starts a slow painful climb. There are always a small percentage of self-motivated early adopters who are willing to give it a try without a lot of support. However, the vast majority of end users will need to buy into how this will make their jobs easier, more efficient, enjoyable or productive. Leadership in employees' lines of business need to communicate how they see video making a difference in achieving their goals, what success looks like, how success will be measured and what they expect from employees to be successful.
After working with thousands of successful customers, we've identified four common traits that have accelerated adoption when video is first launched:
IT and business leads form a partnership from the beginning to ensure the video capabilities are directly linked, contribute to and expand the organization's vision and goals
The video architecture, roadmap, end points and locations are driven by these business needs.
High priority use cases are prioritized by business leads with clearly defined goals
Business leads the change – not IT -- starting with compelling communications about what is happening and why – followed by a robust change management plan to ensure behavior changes follow.
Now employees can answer the questions:
"Who cares?" – My boss and the leadership team care and I understand what is expected of me.
"Why should I?" – I understand how video is relevant and will make a real difference in the work I do day to day.
So when you get inspired to implement video solutions in your company, start with a strong partnership between IT and the lines of business to design the solution based on use cases that will immediately add value. Then communicate, motivate and train employees so that they are inspired and motivated. Then you'll have employees rushing to adopt video and the dream "If you build it, they will come" will be fulfilled.
For more planning tips to increase video adoption, read my last post Five Best Practices To Get ROI From Video Solutions.
Reach out to us at collaborationadoption@cisco.com to learn more about how Cisco Services can help you achieve your business goals with collaboration solution
You must be a registered user to add a comment. If you've already registered, sign in. Otherwise, register and sign in.