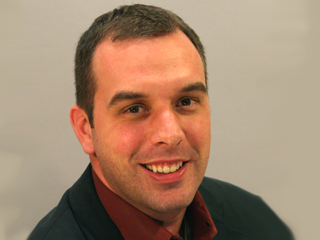 Beginner
Mark as New

Mark as Read

Bookmark

Subscribe

Email to a Friend
I missed my regularly scheduled blog a week or so ago, with too many excuses to list them here.
The blog I had pre-written will be superceded by things more on top of mind for me this week, foremost of which is the reminder that integration of products and services is not always better.
I've always been wary of integrated hardware products (such as a TV with VCR integrated as a single unit) because losing use of one component severely degrades the value of the overall solution. However, I usually take a different stance when it comes to integration of software components. For example, the benefits of a rich multimedia conference are clear.
My realization though, through this week's personal experience, is that there are still very strong arguments for keeping communications services accessible as standalone applications. This week an Internet service disruption rudely reminded me of the adage advising not to put all of one's eggs in the same basket.
The network issue with my unnamed SP left me without stable high speed Internet via DSL, and therefore no reliable email, IM, presence, voice (via IP phone) or video.
The urgency of this problem climaxed on Tuesday, after Monday's torrential rains on top of an already saturated Atlanta landscape flooded roads and limited my mobility. I had three conference calls to attend on Tuesday, which of course was the day that my SP scheduled a tech to come troubleshoot the DSL issues at my SoHo.
The first conference was a webcast with no streaming audio but seperate dial-in. With the SP tech running tests on my POTS line, I was fortunate enough to attend the audio portion via mobile phone, flying blind without the presentation which was emailed to me afterwards. Trying to outwit my technology issues I braved the streets and headed to a nearby offsite location with available broadband. Once there, and with ear buds plugged into to my laptop, I quickly realized that I had the opposite issues as call number one. This time I had access to the web presentation, but with no streaming audio or audio of any kind because there was no land line and no cellular reception. I returned to my SoHo for call number three, which used a presentation that I had saved to my hard drive. Still no DSL, but my POTS line was back up and I was able to join.
It was a humbling reminder that integration and convergence sometimes multiply problems. Often enough, simple is better and business continuity is not dependent on convergence.
You must be a registered user to add a comment. If you've already registered, sign in. Otherwise, register and sign in.