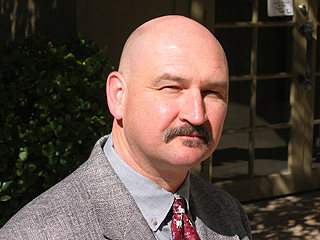 Beginner
Mark as New

Mark as Read

Bookmark

Subscribe

Email to a Friend
This past weekend Senator Charles Schumer (D-NY) proposed legislation that will require companies to inform their customers when their calls are being transferred to a location outside of the U.S. The companies that transfer those calls to an offshore call center will be charged an excise tax of $0.25 per call. The result of the bill, according to Senator Schumer, will be to keep call center jobs in the U.S. as well as to provide incentive for those companies that have already outsourced jobs overseas to bring those jobs back home.
The use of off-shore contact centers has had its share of controversy over the years and legislators have not missed the opportunity to tap into public sentiment. Several years ago it was discovered that a few agents in an off-shore contact center were using callers' personal information to run an identity theft ring. Once the ring was discovered and broken up there was a great deal of public concern regarding the safety of information provided to call centers. As a result, Senator John Kerry (D-MA) introduced Senate Bill S.2553, known at the time as the "Call Center Consumer's Right to Know Act of 2006."
Senate Bill S.2553 required employees at a call center to disclose their physical location and offer a domestic alternative to an offshore customer service agent. In other words, callers had to be told that their call was being transferred to an offshore facility but if they wanted to wait, their call would be transferred to a domestic agent. The expected trade-off was timeliness in that it was thought that the queue would always be shorter to speak to an offshore agent.
Despite public pressure for more legislation to protect private information, Senate Bill S.2553 never became law. The bill was read twice and referred to the Committee on Commerce, Science and Transportation but no further action was taken and it was eventually cleared from the books.
In March of 2007 a similar bill was introduced in Congress. H.R. 1776, the "Call Center Consumer's Right to Know Act" was worded almost exactly the same as Senate Bill S.2553. H.R. 1776 was brought before subcommittee for hearings in September of 2007 but failed to be referred to the house for vote. Similar to its Senate predecessor, H.R. 1776 was eventually abandoned.
The bill introduced this week by Senator Schumer may stand a better chance of a different outcome than previous bills. With U.S. unemployment hovering at around ten percent, contact center jobs have much greater appeal than they once did. Senator Schumer may find himself with the power of a recession-weary population supporting this bill to bring American jobs back to the U.S. In the case of call center legislation, the third time may truly be a charm.
You must be a registered user to add a comment. If you've already registered, sign in. Otherwise, register and sign in.