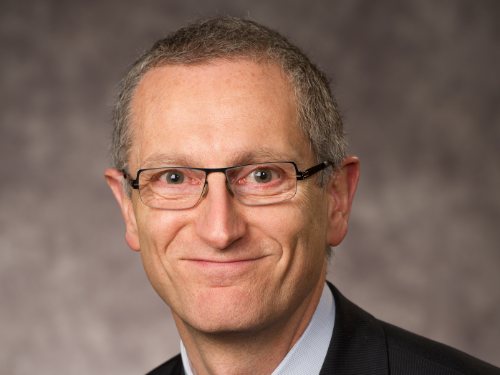 Beginner
Mark as New

Mark as Read

Bookmark

Subscribe

Email to a Friend
As we kick off this year's Enterprise Connect conference, one subject I am discussing a lot with customers is interoperability. This topic is always evolving, but our customers' need for interoperability has remained the same. So what are the customers telling us about their interoperability requirements and concerns within unified communications and collaboration, and what is Cisco's approach to addressing those?
What customers want:
At its heart, interoperability is about enabling the free flow of communication across boundaries – whether those boundaries are geographical, across firewalls between businesses and their ecosystems or customers. Customers want to be able to share information quickly and easily across different systems from multiple vendors.
Customers also stress the need for protecting their investments in existing systems and extending their capabilities to new types of work scenarios. These systems include infrastructure (such as Active Directory or Exchange or Notes), voice and video systems (such as Cisco's Unified Communications Manager and TelePresence and competitive products from other vendors), and desktop or enterprise productivity applications (such as Microsoft Office, IBM Lotus, SAP, Salesforce.com and others). They must work within heterogeneous environments and accommodate new solutions as they come to market.
But that two systems work together is not enough. They must come together as seamlessly as possible to ensure an uncompromised user experience
Finally, this all needs to happen across platforms and devices, particularly as we move toward a post-PC era of many different devices - from smartphones and tablets in the field to desktop computers and immersive room-based systems. These devices need to be blended into customers' existing collaboration environments while providing a consistent and compelling user experience.
This is what customers want.
What the industry needs to do:
A critical part of the answer is for vendors to share a commitment to interoperability, and to understand and acknowledge how critical interoperability is to customers and the industry. Vendors express commitment by:
facilitating great customer experiences across systems
disclosing interface information about their products
participating in standards development
contributing to open source programs
Once vendors commit to interoperability, the next question is how to achieve it. The best way is the use of standards created through open, accessible development processes. Standards should not be encumbered by unreasonable requirements regarding intellectual property or the use of proprietary products as the starting point. They should be ratified democratically by recognized industry bodies, and above all should allow developers to innovate beyond the standard to provide a great user experience, while preserving interoperability. Such standards exist today and important building blocks of communications and collaboration interoperability are:
H264 for video
SIP for call control signaling
XMPP for messaging and presence
TIP for TelePresence screen management
BFCP for screen sharing
CTI for customer collaboration
This is by no means an exhaustive list of the important standards in this space. There also is SMTP and IMAP for email, X500 for directory and many others.
Some important areas are not yet fully covered by standards today, such as conferencing call control. In other areas, such as presence and instant messaging federation, standards are incomplete and different interpretations might complicate implementations. Yet in others, such as firewall traversal, several standards exist, and the choice between them should be left to the customer, depending on his or her preferences and use patterns.
New standardization areas are emerging, such as WebRTC and HTML5, which aim at making browsers fully fledged communications endpoints and bringing voice and video interoperability to a broader audience.
Beyond the definition of a standard, its implementation in any given solution and the resulting user experience is fundamental for its adoption. A key notion here is native implementation. Native implementation is necessary for attaining high performance at a low cost; otherwise customers have to go through adapters, transcoders, middleware, mediators, converters, gateways and other software and hardware. They result in more parts to configure and manage, more layers of software to traverse, more sources of latency, and unavoidably a degraded user experience.
Sometimes these "middlemen" are necessary, for example when connecting video endpoints supporting only H263 to a H264 environment; but when they can be avoided, they must be avoided. What can be common has to be common. What can be easy shouldn't be difficult.
What Cisco is doing about it:
At Cisco, we look at interoperability as an opportunity to address all of these needs; as Marthin De Beer noted in his recent blog: "Our goal is to make video calling as easy and seamless as email is today. Making a video-to-video call should be as easy as dialing a phone number. Today, however, you can't make seamless video calls from one platform to another, much to the frustration of consumers and business users alike. Cisco believes that the right approach for the industry is to rally around open standards. We believe standards-based interoperability will accelerate innovation, create economic value, and increase choice for users of video communications, entertainment, and services."
Cisco is committed to and leads this vision of standards-based interoperability in collaboration, and here are a few proof points:
Cisco's unified communications and collaboration products are natively based on H264, SIP, XMPP, BFCP, and TIP across the broadest portfolio in the industry.
Cisco invests in creating and advancing standards and has more authors of RFCs (Requests for Comments in the Internet Engneering Task Force) than any other company.
Cisco has a demonstrated track record of providing investment protection to customers, by integrating to platforms such as Microsoft's Exchange or Office or Lync, IBM's Sametime or Notes, VMWare's Zimbra, Google's Gmail, etc.
Not only do Cisco collaboration solutions support a broad range of platforms and devices - including Windows, Mac, iOS, Android, and Blackberry - we also provide the richest experience in the industry. Through Cisco Jabber, customers can access presence, instant messaging, voice, video, and conferencing across all of these platforms, enabling customer choice without sacrificing capability - whether in a BYOD or enterprise-supplied mode.
Cisco also contributes to open source communities, most notably the SIP stack we provided via the Mozilla organization.
The network is a crucial asset for our customers, and Cisco's collaboration portfolio takes advantage of standards-based Medianet to optimize factors such as bandwidth and quality of service. Medianet is an open capability that others in the industry can use, as long as they respect the same standards it is built on.
Interoperability is more than just two systems working together. And while standards adoption is critical, it is just one step in delivering the kind of interoperability our customers want and need. We must also enable customers to succeed by protecting their investments and giving them choice with a fantastic user experience across platforms and devices.
I look forward to continuing to work with customers and other committed vendors to break down the barriers to rich communications while delighting users with great experiences across our systems.
4 Comments
You must be a registered user to add a comment. If you've already registered, sign in. Otherwise, register and sign in.