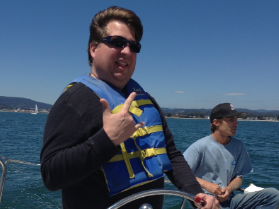 Contributor
Mark as New

Mark as Read

Bookmark

Subscribe

Email to a Friend
There's an excellent article in the online Wall Street Journal about how senior executives can best manage their company's information-technology efforts and poses Four Questions Every CEO Should Ask About IT to better align business benefits to technology investments. How companies manage IT is crucial to providing competitive differentiation and compelling business value to their customers and
partners.
Just as critical as executing on a strategy is determining what the strategy is and how to use technology to transform business. Adding technology to existing business processes is essential, but the best approach for transforming business is to have a vision- the ideal way of interacting with customers and partners then delivering the roadmap to reach that vision with technology investments that not only show growth and productivity, but also improve customer satisfaction by transforming how they do business with you.
We know standardization across the business provides a reliable, consistent experience for the customer, but being rigid and assuming standardization will work everywhere across your business may have detrimental affects. The best approach is to understand and implement areas for standardization, but enable flexibility so your business can extend those standards for unique situations.
One must also overcome organizational silos and be accountable for implementation of the IT strategy. I'm reminded of a responsibility assignment or RACI matrix exercise many years ago in which everybody was happy to be consulted, many wanted to be responsible (never mind there should be only one) and share in the glory of success, but nobody wanted to be accountable in the case of failure. Thus, somebody with the political clout to overcome obstacles must be named and agreed upon to lead and be accountable for executing the process across business units.
Make information available across the enterprise to empower front-line employees to make informed decisions. Understanding the direction the business is heading and the digital tools available will enable employees to be innovative, to develop on top of existing standards and drive innovation up to deliver greater value across the organization.
Key in delivering business benefits through IT is a sound and solid enterprise architecture. The architecture shows what capabilities are standardized and available and how they can be reused across business processes to further streamline operations and innovation. A great example is in Fast Company's Most Innovative Companies: Google which highlights the vision of "search as you type" becoming a reality by bringing together search with autocomplete- two existing services that deliver a new product offering when combined.
The Cisco Collaboration Architecture provides a view of capabilities that can be standardized across the enterprise in the form of services. There is benefit in a services approach so something like presence can be consumed by any application (not just IM or a vendor's suite of products) on any device and from any location, but the greater value- the innovative value- comes from breaking down silos and designing new processes based on a business vision. Consider the future of collaboration and what the enterprise workspace will become. It will become increasingly mobile, cross-platform and virtual as employees, customers and partners work from any location and in transit using personal devices. It will become more visual as video conferencing, messaging and vlogs become more prevalent. It will become more social as employees look to engage with like-minded peers, develop skills from expertise across the enterprise and build relationships with new influences. The new collaborative experience will be about accessibility- accessibility from any device and location to any application and person at anytime.
5 Comments
You must be a registered user to add a comment. If you've already registered, sign in. Otherwise, register and sign in.