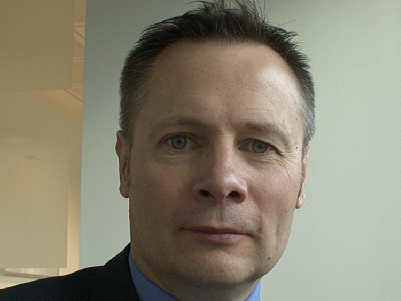 Enthusiast
Mark as New

Mark as Read

Bookmark

Subscribe

Email to a Friend
I recently wrote a blog discussing the Value of Medianet in which I listed the benefits and associated costs of adoption. Remember that in simple terms Medianet enables a granular QoS policy and also provides a systematic approach for video troubleshooting. In this article I'm going to provide an example of Medianet in action as it has been my experience that most people, at least initially, struggle to visualize the impact Medianet has on the day to day operations of a Cisco collaboration solution running over a Cisco networking infrastructure.
In my previous blog I said that "Medianet reduces operational support costs". I'm now going to attempt to show you how.
The first thing we can enable is edge monitoring, which allows the IT team to centrally check upon the health on any given endpoint and also ascertain its call status. Take a look at this video below:
As useful as it is, end point monitoring is only of limited benefit when problems start to occur. Electronic confirmation of what impacted end users are seeing is not what is actually required. We need a way to proactively troubleshoot issues as soon as they appear. The combination of Medianet enabled applications communicating with a Medianet enabled network, which is overseen by an intelligent management application is the means by which Cisco provides this.
Let's assume there is an executive video conference taking place and the attendees start to experience a quality issue. How would your IT organization isolate the root cause of the problem in real time?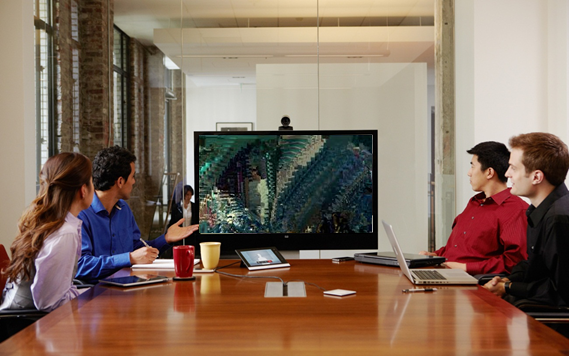 The good news is that in a Cisco Medianet environment as soon as pre-configured error thresholds are exceeded the system can begin to automatically troubleshoot itself. This means the impacted executives don't even need to alert IT to get someone looking at the problem; in reality it is conceivable that the support team could proactively call the relevant conference rooms and reassure the meeting attendees that troubleshooting is already in progress. Having historically worked in a support role I personally know that this type of unsolicited communication is usually very appreciated by end users. Now let us look at how we use Medianet to identify the problem:
When we logged onto the Cisco Prime Collaboration platform, it was immediately obvious there was a video conference in session with associated alarms. The Medianet troubleshooting process had automatically begun because configured packet loss and jitter thresholds were breached. When we navigated to the troubleshooting page it was easy to identify the source of the problem using an endpoint initiated trace that:
• Provided a graphical view on the exact path the video media took across the network
• Took into consideration the bi-directional nature of the video media
• Displayed specific hop by hop error statistics and DSCP mapping information for the monitored video conference
In the video we quickly identified that we were dropping packets and had increased jitter on the link between two of the routers. In a real life situation the support team would then probably:
1) Verify the integrity of the connection between the two routers.
2) Troubleshoot the QoS bandwidth settings on the impacted router interfaces
Without the above troubleshooting capability this issue could have taken days of investigation to isolate but it now only takes minutes and at the same time the IT organisation can confidently inform their customers they are in control of the situation. The value is clear to me; the cost of human resources normally makes up most of the operational budget so any toolset that saves a large amount of time has a hard return on investment. A soft benefit is that the IT organisation will see a positive impact on the video service adoption when they can demonstrate their ability to operate a robust platform.
I'd like to end with a question, if you operate a Cisco switch and router network and have (or are planning to) deploy Cisco collaboration applications or video end points; are there any reasons why you would not investigate using Medianet to reduce your operation support costs?
You must be a registered user to add a comment. If you've already registered, sign in. Otherwise, register and sign in.