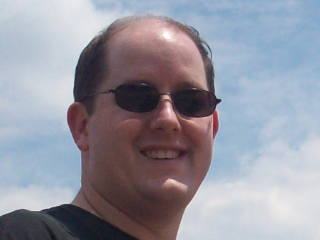 Enthusiast
Mark as New

Mark as Read

Bookmark

Subscribe

Email to a Friend
If you've read my profile you'll know that I am an educator with the New York State Department of Health and that I primarily teach applications. And we are not talking your standard Word/Excel stuff here, but custom built, web-based apps designed to allow public health and health care professionals to prepare for and respond to any kind of public health emergency, man-made or otherwise.
When I started, we did all of our training in the classic, instructor-led classroom with all of the associated costs as well as the geographic and time requirements. Time on the road for me and the students. Finding venues. The need to collect enough material to make a half or full day of training worth while, and of course if the students weren't available when I was in town, well hope to catch you next time around. But about four years ago we changed all that and began delivering training through a virtual synchronous classroom: WebEx Training Center. Now I am able to deliver class as they are needed to whoever needs them as teaching synchronously complete removes the need for students and teacher to be physically in the same location. Classes can be shorter and more focused on specific tools and topics, and certainly provide much more opportunity for hands on practice since the students are already at their computers. I can offer more sessions for each topic giving as many students as possible a chance to attend. And all this is possible at significantly reduced costs, as venue, travel and overtime expenses are simply eliminated altogether.
Of course it took a while to get the classes right as you can't just take your stand-up course online. It doesn't work -- believe me I tried. While it seems a success at first you'll quickly realize how woefully inadequate your programs are. After much searching I came across the Synchronous Learning Expert Certification course offered by Insync Training. Completing this certification has completely re-invigorated my training programs and I highly recommend the course to anyone who wants to deliver training through WebEx or any other synchronous classroom platform. Learning exactly how to deliver the best possible learning experience for my users has been life changing. If you want to know more about my SLE experience head over to the WebEx Training Center Blog. I'll be posting a paper that was actually part of the curriculum.
Next up for me with collaboration: 1. I hope to help make this forum a one-stop shop for synchronous teaching discussion and best-practices and 2. Integrate my curriculum with our learning management system. We've already got the API in place and it's now just a matter of bringing the courses into the LMS.
You must be a registered user to add a comment. If you've already registered, sign in. Otherwise, register and sign in.