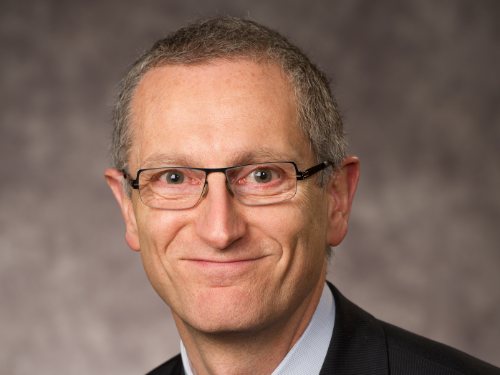 Beginner
Mark as New

Mark as Read

Bookmark

Subscribe

Email to a Friend
This is the fourth in a series of blogs comparing and contrasting the Microsoft and Cisco approaches to providing enterprise collaboration in the post-PC world. The first blog discussed the differences between a purpose-built architecture and a desktop-centric approach that needs third party extensions to make a working enterprise-class system. The second blog discussed how the two companies are approaching the trend towards "Bring your own device" (BYOD) to work. The third blog discussed how the two companies deliver voice and video. This fourth blog focuses on the true cost to deploy.
No Free Lunch
A little after lunch time today at Enterprise Connect, Nemertes Research will host a session to present its findings on a topic near and dear to Cisco's heart: "Building the Business Case for UC". Drawing on data supplied by hundreds of IT decision makers on Unified Communications products and technologies, attendees apparently will "leave the session with a clear picture of the elements of a successful UC business case".
Having this session right after lunch seems appropriate, since the session could easily be named: There's no Such Thing as a Free Lunch.
As you may know, just a few weeks ago Cisco's Rowan Trollope started a conversation about what matters in collaboration. The topic is so important to Cisco that we launched a web page to communicate our view on the key considerations in evaluating an enterprise collaboration solution, with a special focus on the differences between Cisco and Microsoft. So it is exciting to see the industry hone in on one of these considerations: cost and licensing.
Cisco believes that building an accurate business case for UC is increasingly complex. Capital costs and licensing are just the tip of the iceberg. What you spend on getting and keeping the solution running — the internal staff, training, third-party vendors and annual maintenance — matters quite a bit. Without a full understanding of all the factors involved in the real cost of ownership, selecting the right vendor and architecture for your organization may be an incredibly daunting task.
In a blog about the research behind today's session, Nemertes' Robin Gareiss calls Lync an "expensive operational proposition." We think it's important to note that Lync licenses are often bundled into a complex enterprise client license (eCAL) agreement — making it difficult to decipher what you are paying for any single component. As many as nine separate server and client software components may be needed to be purchased, with additional charges for upgrades, premier support, extra hardware, and 3rd party components.
Nemertes and Cisco aren't the only voices out there urging enterprises to remember there's no such thing as a free lunch. UC analyst Zeus Kerravala stated in a recent article:
"Microsoft went to market with free Lync licenses, even though users end up paying for the hardware to run it on, including Lync servers, IP phones and gateways to legacy systems and PSTN lines…. There are a ton of hidden costs. It's like death by 1,000 cuts…"
In case you're wondering, Cisco only asks for three licenses to be purchased to cover the entire solution including support. Cisco Unified Workspace Licensing (CUWL) provides the most popular bundles of collaboration applications and services in a single package, including soft clients, applications server software, and licensing on a per-user basis. Two additional services provide major software upgrades, maintenance updates and award-winning 24-hour Cisco Technical Assistance Center (TAC) support. That's it.
Again — I'm not trying to imply that Cisco's lunch is free either. We all know there's no such thing. At least you can clearly see what you're paying for on the menu, and there shouldn't be any mysterious 'extra charges' when the bill arrives. I am excited to hear Nemertes' "take" during today's session, and also urge you to educate yourself by reading our white paper and watching our rather entertaining video below. Once you view it, you'll understand that while you may not get a free lunch, you *can* get the high five.
Laurent
This blog is the fourth in a series of blogs that compare and contrast the Mircosoft and Cisco approaches to providing enterprise collaboration in the post-PC world. We encourage you to follow the series and share your comments. We also invite you to visit a microsite that has a wealth of information, including a whitepaper, where this topic is discussed in detail.
You must be a registered user to add a comment. If you've already registered, sign in. Otherwise, register and sign in.