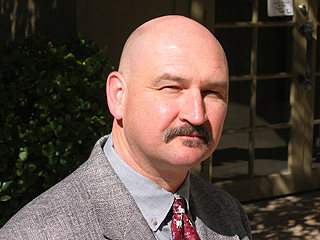 Beginner
Mark as New

Mark as Read

Bookmark

Subscribe

Email to a Friend
With all due respect to Cisco's commitment to the contact center market over the years, I don't think I'm going to surprise anyone by stating that the contact center industry was not central to Cisco's business strategy in the past. While always a market participant, Cisco did not hold the same sort of commanding presence in the contact center world as it did in, say, the networking and communications infrastructure world. The contact center was something akin to a side business for Cisco. Not any more.
While Cisco as an entity has migrated toward a more collaborative style of management, company resources have also been realigned to enable a pan-corporate go-to-market strategy that can best be described as "One Cisco." Rather than having a dominant product business unit complemented by a number of lesser business units, Cisco is pursuing a holistic approach that is realigning company resources and enabling Cisco to offer an entire solution rather than piece parts of a solution. Cisco's contact center business unit is included in this mainstreaming strategy.
Cisco's contact center business unit has now been fully integrated into the Cisco Collaboration Suite. That's good news for those tasked with moving Cisco's contact center products in that the contact center business is no longer a poor cousin to Cisco's high profile business. It's also good news for customers in that Cisco's contact center development organization now has at its disposal an arsenal of resources that were, until recently, not available because they belonged to another business unit. The One Cisco concept means that success will be measured at the solutions level rather than at the individual product level.
This represents quite a shift in business strategy for Cisco but it appears to be one that is embraced wholeheartedly by management. Cisco has been able to implement their new strategy without the industry-typical management shake-out that companies often point to as proof of their commitment to change. Cisco management remains stable.
For a large company, Cisco has always been able to move quickly. That speed has recently been turbocharged by the formation of small work groups or teams that are tasked with working through and solving product marketing or development challenges in a short period of time. If the team can't solve the issue among themselves it is passed to the team leader who has to resolve the issue within an equally short period of time so as not to impede progress. I've seen these groups in action and I was impressed. These groups are the definition of efficiency in action.
Cisco's timing for the One Cisco strategy is also ideal. With one major competitor now relegated to the annals of history and the other major competitor in a state of relative disarray, the market is ready for a fresh approach. The One Cisco strategy offers such an approach.
******* ADDED BY LAURA DOUGLAS (COLLABORATION COMMUNITY MANAGER) *************
Enter "4i1a" on The Collaboration Code game page to put you one step closer to winning an iPad! For more information (and another code!) read about The Collaboration Code.
You must be a registered user to add a comment. If you've already registered, sign in. Otherwise, register and sign in.