edited on:

‎06-11-2009

‎02:10 AM
CUCM PG Installation for CUCCE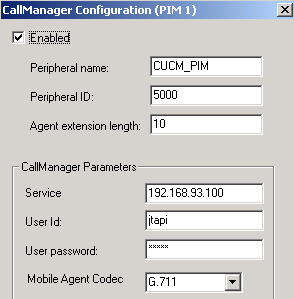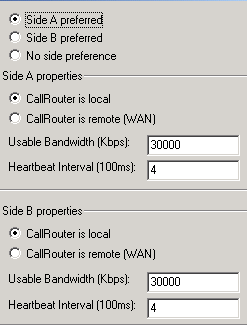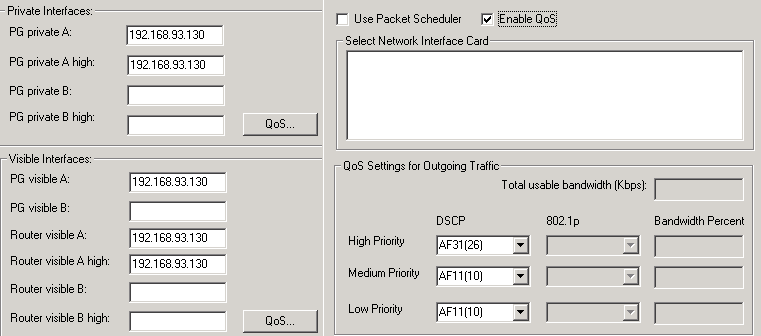 JTAPI Client Installation
It is mandatory to install the jtapi client on the CUCM PG (which is PG1 in this setup) machine. So that it can talk to the CUCM via JTAPI interface. Download the client from the CUCM and install it on the PG1 machine.
Once done, there is a new process called jtapigw on the PG1 server which should be active even if no agent or phones are created in the CUCM. Don't forget to associate the agent's phone devices and CTI Route Point with the "jtapi" user in CUCM.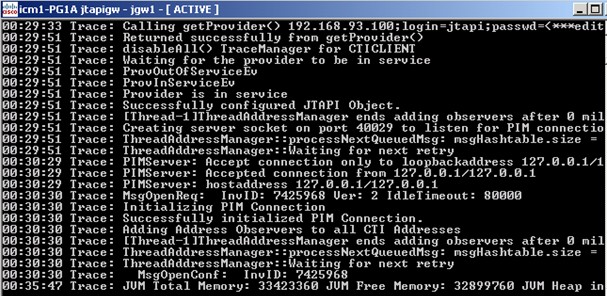 VRU PG (CVP PG) Installation
VRU PG communicates with CVP.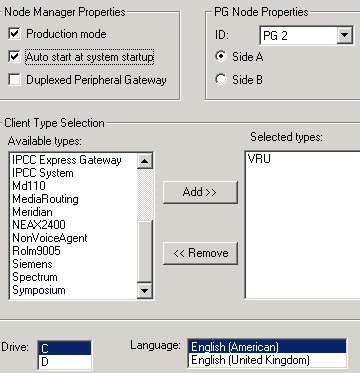 5000 is the default VRU connect port for CVP.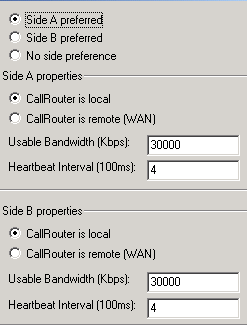 Install CTI Server (CG or CTI PG)
CTI Server (ctisvr) can also be called CG (it can be think of as CTI PG although it is not the right name). It connects to CTI OS Server using ctidriver service running on the CTI OS Server machine.
Logically it can be viewed as following
From the installation menu select CTI Server option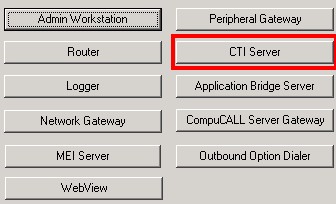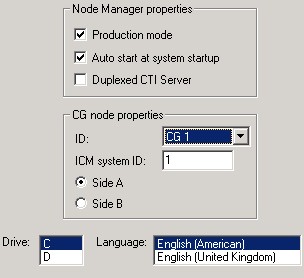 42027 is the listening port on the CG. And in the later section of this document, you will notice that we will configure CTIOS Server so that it can connect to CTI Server (CG) on port 42027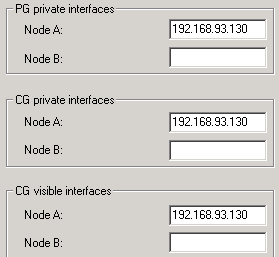 CTIOS Server Installation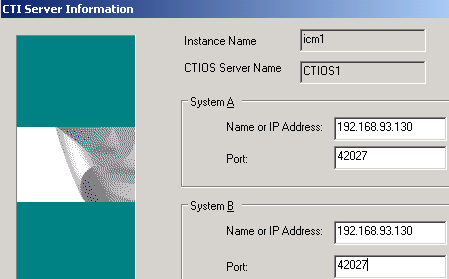 The Peripheral ID here is the same ID that was assigned during the CUCM PG configuration in the Configuration Manager on AW. Because essentially the agent desktop will talk to the CUCM IP Phone.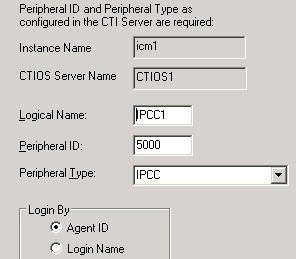 The listen port is where CTI Desktop Agent will connect. This port will also be used if a secondary CTIOS Server wants to talk to this one in High Availability environment or setting.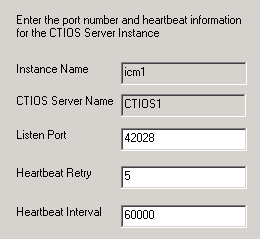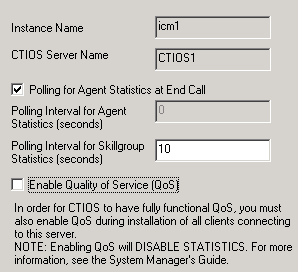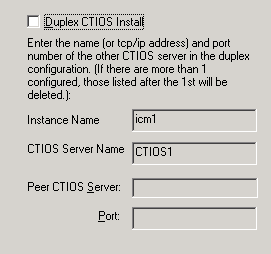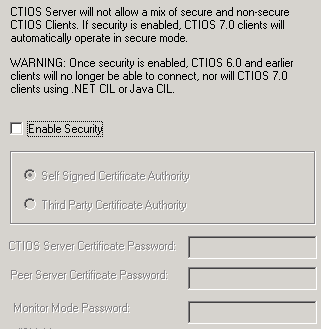 After the installation is done, install necessary patches.

Finesse Server Configuration
Finesse Server directly talks to CG or or ctisvr process.

Finesse Server does not need CTIO Server to be installed.

If you recall we installed CG with the listenining port of 42027.


Following screen shot shows the Finesse admin configuration part
IP address 172.19.239.73 is the IP address of CG server and CG server listening port is 42027

5000 is the PG/CG ID

Finesse admin gui can be accessed using the following URL <IP-Address>/cfadmin
Finesse web agent desktop screen can be accessed by browsing to the IP address of Finesse server
Next Step - AW Configuration Manager Setting for Contact Center