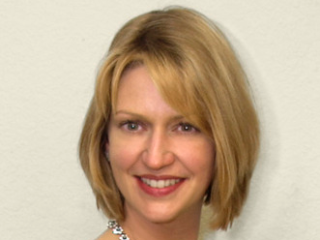 Enthusiast
Mark as New

Mark as Read

Bookmark

Subscribe

Email to a Friend
There have been several articles recently listing the many failures of voicemail. Is Voicemail Dead? and You've got Voicemail - But do you Care?
And really, yeah – traditional voicemail isn't really a 21st century technology. Voicemail evolved about as quickly as PBXs did – which isn't really a whole lot.
When IP Telephony entered the market, things changed. I mean, they REALLY changed! Suddenly it wasn't just voicemail, it was "messaging". You could get your voicemail in your inbox, use speech-enabled dialing and do all sorts of things that plain old voicemail just couldn't do. But there were two problems in this nirvana of new and improved messaging: integrating those old voicemail systems with newer systems and re-training your users.
The end-users: anyone who has changed a voicemail system in the past 10 years knows that certain sets of end-users are just about married to their voicemail system: "No, I have to be able to press 3, 3, 9 to skip to the end of the message and save it". Woe to the person who changes their TUI inputs. Sounds trivial? It's not – the people who depend on knowing the patterns in their voicemail system are usually the people who make the big decisions in your company. I had one customer, a law firm, where this nearly killed us. Cisco Unity maps to the old Octel TUI interface but there was one partner in the firm who used a series of inputs that just was not mapped in Unity at the time. It took a lot of time, training and effort to win him over. If you are trying to get out of a dinosaur system and into the new world, I suggest you really spend some time making sure you can map the TUI the way some of your users may need it to be mapped.
Of course, the end-user training and buy-in isn't really a problem if you can't get the two systems talking. And while this isn't always easy, it can be done. As luck would have it, Cisco just had a webcast on "How to Migrate Legacy Voicemail Systems" and the Q&A is posted here! Better yet, you can find the presentation from the webcast at the bottom of this page on the Collaboration Community.
Finally, detailed integration guides can be found on the Interoperability Portal.
Is legacy voicemail dead? Probably. Is Messaging dead? No – voicemail is transforming from plain old voicemail to true messaging in the new IP world. Long live Messaging!
5 Comments
You must be a registered user to add a comment. If you've already registered, sign in. Otherwise, register and sign in.