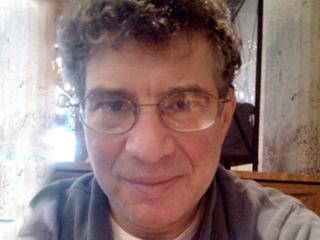 Beginner
Mark as New

Mark as Read

Bookmark

Subscribe

Email to a Friend
Yesterday Joe Burton did yeoman's work in providing a "6 month update" of Cisco's North American Unified Communications Strategy. In this blog post, I am providing excerpts of an Advisory that Opus Research prepared to assess the impact of Cisco's initiatives to attract more companies into IP-based cloud, promote more business-customer collaboration and to make more of the media streams that are being captured in the course of enterprise-to-employee, enterprise-to-customer, employee-to-employee and, ultimately customer-to-customer communications. As I note in our advisory:
Cisco is one of a handful of firms with the power to define and re-define the Unified Communications (UC) market. In 2006, it rebranded its entire enterprise VoIP portfolio of products from CallManager to Unified Communications Manager, just to let the world know where it expected the market to be going. In an analysts gathering last fall, the word collaboration was much more prominent than "unification", and the product announcements put much emphasis on initiatives in video (branded as Telepresence), media capture and analytics (branded as Pulse) and intercompany media exchange (branded as IME).
Last November, as I discussed in this post, it was hard to sort out the major UC initiatives among announcements of 61 new products or upgrades. In yesterday's briefing Joe brought three of the products into center stage. First up was the Session Border Edition of the Unified Communications Manager.In these instances, Cisco offers a centralized Session Management Edition (SME) for the Unified Call Manager, accompanied by the CUBEs. Together they integrate all PBX functions and dial plans "into a single operation." The objective is to "save, simplify and extend" the functions throughout the organization. It starts with SIP trunking to take the place of expensive PSTN trunks.
Enforcing Metcalfe's Law
Next up was a discussion of the Intercompany Media Exchange (IME) and the open protocol that Cisco is fostering called Verification Involving PSTN Reachability (ViPR). The IME was introduced last November and quietly went into General Availability a couple of weeks ago. In the mean time Cisco has enlisted 50 companies in trials. They have generated over 50,000 calls and over a million minutes. During the trials, we've definitely witnessed the positive impact of Metcalfe's Law and new tools for administering white lists, black lists and limiting phone fraud are bound to give IT departments the kinds of controls that will provide confidence in expanding the reach of VoIP across enterprise boundaries even further.
Yet it was in the Contact Center, or more accurately the Customer Collaboration Center, that Burton was able to describe a line of IP-based products that appear ideal for supporting the new ways that enterprises employees need to interact with their customers and other employees.Today, Cisco can already cite several deployments of "instant expert access", coupled with the obligatory display of "presence" or status of key employees on the agent's screen. These are just the beginning in terms of advanced features as the Cisco plans to lead its customer and prospects into "the next wave" which will add video and the tenets of Web 2.0.
The New Agent Desktop…
The first piece of the collaboration center puzzle is a new desktop, that is exposed to both the agent and supervisor – which when you come to think about, is ultimately displaying information that end-user/customers ultimately use as well. The objective is to provide a portal or palate through which either the agent or supervisor can "Mashup" traditional call center functions and add access to the Cisco "Quad Server" which provides secure, configurable access to shared calendars, documents and other resources in the cloud.
The agent desktop is turning out to be more like an SDK for Web 2.0 widgets and open source gadgets, including XMPP-based messaging, It also provides access to the real-time resources of Quad.
…and Network Media Capture for Social Engagements
Next topic under discussion was Network Media Capture, which has taken a great leap at Cisco where capture and recording has become network based. It supports compliance, tagging and analytics or streams that embrace the common voice-based contact center interactions, but can add social media interactions and even the audio associated with video interactions.
Cisco has developed Media Capture to support tracking and analysis of the full range of social customer engagements. It helps fine-tune the interactions in a number of ways – spanning load balancing, media forking (meaning the ability to split one side of the conversation form the other) and SAN (Storage Area Network) integration to support scaling.
When asked how long the turn-around might be for a typical analytical query, Burton explained that users can assign priorities to different media and channels. In other words, Twitter posts could be monitored and tagged in near real time so that agents can quickly respond to logged complaints (or even compliments).
The purpose is to provide a tool for enterprises to incorporated the dialogs that they've monitored on the social web and to promote deeper engagement with customers. Thus, Cisco sees itself playing a critical role in supporting a social marketing campaign; rather than just monitoring and responding to negative comments.
As Joe Burton put it, "The days of the customer sat survey are numbered". This is a particularly enlightened view in this age when CRM is morphing into "social CRM" and might ultimately toggle into "vendor relationship management", a term that describes mechanisms whereby customers exert more control over the companies with which they do business.
You must be a registered user to add a comment. If you've already registered, sign in. Otherwise, register and sign in.