Anonymous
edited on:

‎03-12-2019

‎09:24 AM
With Cisco Unified Communications Manager (CUCM), often times traces are required in order to troubleshoot complex problems. On a server with limited diskspace, the duration that traces remain on the server can be variable.
On busy systems with default trace configuration that are not monitored 24x7, the traces may rotate and be over written before the system administrator is made aware of the problem recurrence and is able to gather the traces manually from the server. If the problem is intermittent or unreproducible it is critical that the traces are captured before they are over written.
To solve this problem one may wish to setup a scheduled trace collection so that if traces rotate on the CUCM server they should still have been backed up to an external storage server.
Here are the steps to configure a scheduled trace collection in CUCM 5.x-9.x using RTMT.
1. Install RTMT

Install RTMT from the Application->Plugins menu on the CUCM.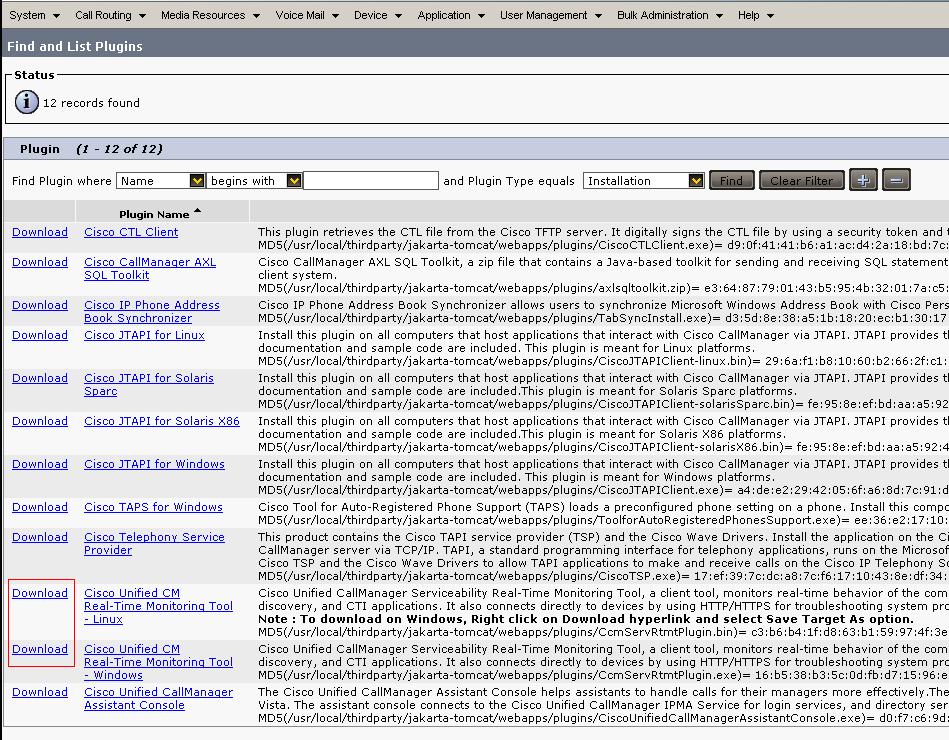 2. Launch Trace and Log Central
Launch RTMT and connect to the CUCM cluster using the app-admin (or other) username/password. Once connected go to "Trace and Log Central" by one of two ways:
A. System->Tools->Trace & Log Central
B. "Callmanager" button, then Trace & Log Central

3. Select the traces for collection
Double click "Schedule Collection" and choose the traces to automatically collect. The most common choices from the first menu are "Cisco CallManager" and "Cisco CTIManager."
4. Select log files for collection
Click Next and choose a set of logs to offload automatically from the second menu. The most common choice is "Cisco Ris Data Collector PerfMonLog" logs.
5. Configure the Trace Collection Scheduler
Click "Next" and find a screen where one may specify a choice for Scheduler Frequency, and collection interval. To ensure all traces are collected set the scheduler frequency to an equal or smaller value than the collection interval. Typically these can be set to hourly/1 hour.
Note:
Unless the Schedule Start / End Times are changed from the default, the job will never run. Ensure proper values are selected.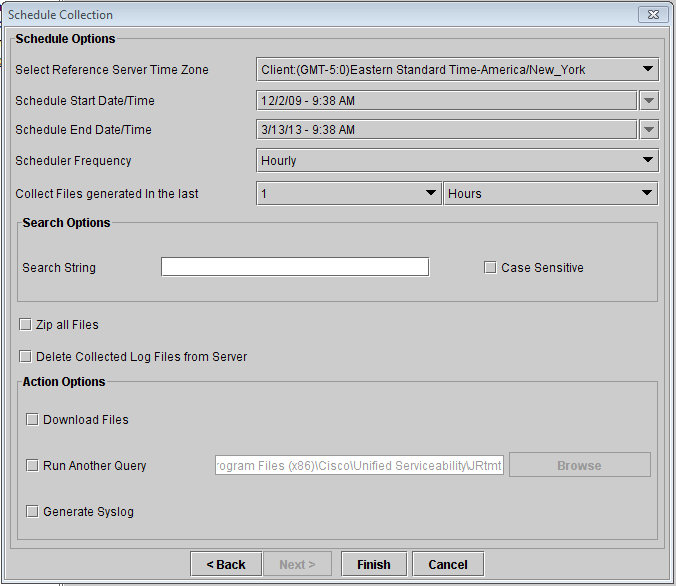 6. Configure the Remote Collection Location

Click "Download Files" as the Action Option.
Select FTP or SFTP server for the scheduled trace collection.
7. Testing the Connection

Fill in the FTP or SFTP server details and click "Test Connection." If all went well it should say the test was successful. Click Finish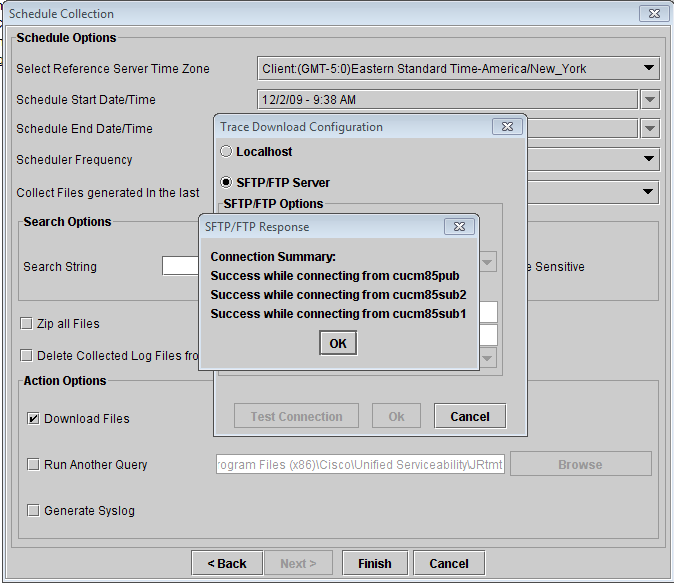 8. Verify the Job Status

Verify the job status by clicking "Job Status" on the left underneath "Trace & Log Central".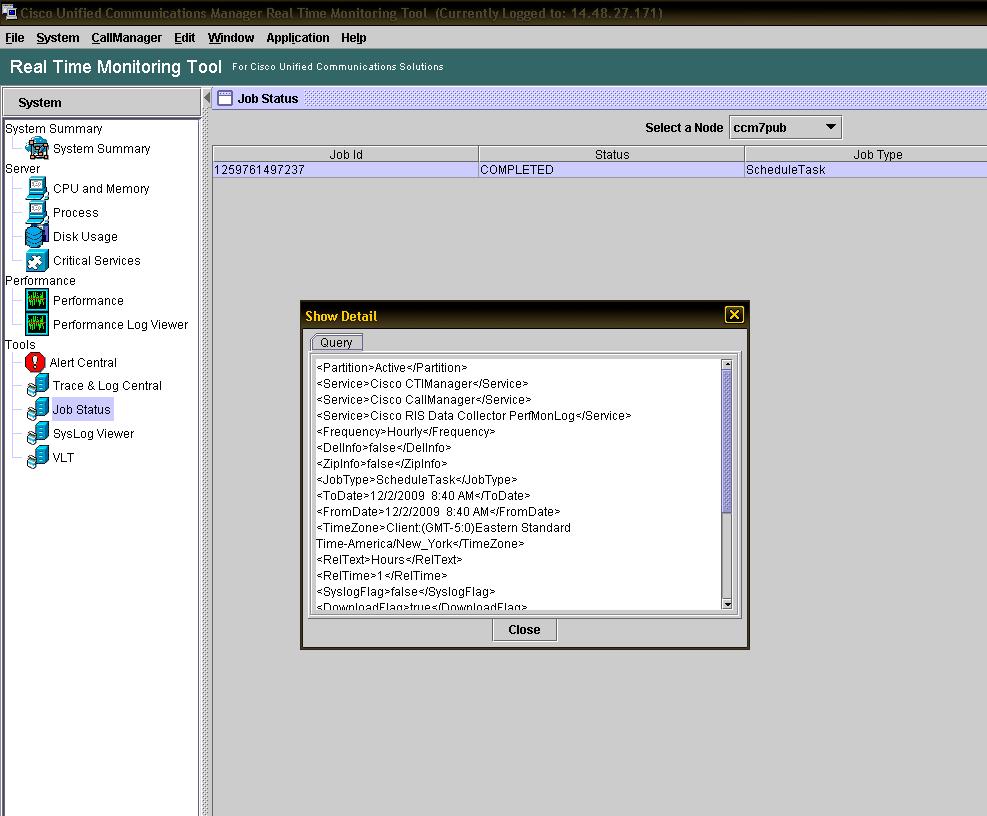 9. Verify successful trace collection

Verify the traces have been offloaded successfully.
Automated Trace Collection configuration is complete. It is possible to safely close RTMT and the CUCM server should continue to offload the traces until the job has been deleted from the "Job Status" page.