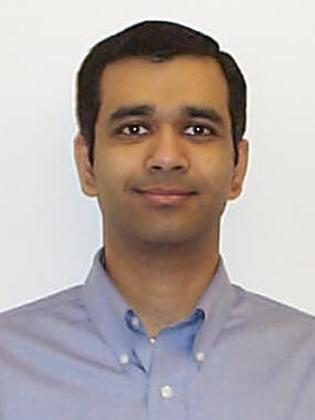 Enthusiast
Mark as New

Mark as Read

Bookmark

Subscribe

Email to a Friend
In a previous post I shared some highlights from different studies that showed the impact of communication inefficiencies in Healthcare. Today I wanted to share a specific use case that shows how Healthcare Providers can leverage Unified Communications in the Emergency Department (ED) to streamline access to on-call specialists.
A few months ago I had to visit the Emergency Room at my local hospital to get treatment for some very severe pain. An Emergency Room visit is rarely an enjoyable experience but what made this visit more unpleasant was the length of time I spent waiting. I waited for nearly 3½ hours before I was assigned a bed. There was a long wait between the time I was seen by the nurse and the ED physician. It took an even longer time for the ED physician to find the on-call specialist and come back to tell me that the on-call specialist had confirmed his suspicions. There was no emergency so I could be discharged but there was another 20 minute wait before the nurse could actually discharge me. While I waited I wondered what the key reasons were for the delays and what my experience would have been like if the nurses and physicians had better communications capabilities.
Let's look at one of the areas of delay – finding the on-call specialist. This process can be quite tedious and slow in many hospitals. On-call schedules are often not available online and a nurse or an ED Tech might have to refer to a paper schedule to determine who the on-call specialist is for different specialties and their associated contact numbers. Having found the number from the paper schedule the ED Tech or nurse calls the number manually. If the doctor doesn't answer he or she has to look for other contact numbers and calls them. This ties up the nurses and keeps them away from providing care to patients.
Fortunately hospitals can significantly streamline this process and reduce time to connect to an on-call specialist by as much as 50%, by leveraging a Cisco Unified Communications solution that is integrated with a partner's (Magpie Healthcare) On-call application. A nurse or an ED Tech can just use their wireless phone and select one of the specialties for which they need an on-call specialist and hang up, which frees them up to be with their patients. The system looks up the specialist who is on-call, calls the different numbers and connects the call back to the requesting person once the specialist answers. The system also automatically looks for a backup if the specialist doesn't answer. At a hospital with less than 100 beds this solution drove an annual productivity benefit of over $350,000.
Beyond this example there are other use cases in the ED where integrating collaboration capabilities with applications to streamline workflows can help improve the experience for patients. I will periodically share other examples that I am seeing and the benefits that they are driving. What examples have you seen in the ED where enhancing collaboration is improving the experience for patients?
You must be a registered user to add a comment. If you've already registered, sign in. Otherwise, register and sign in.