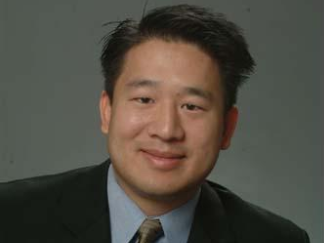 Enthusiast
Mark as New

Mark as Read

Bookmark

Subscribe

Email to a Friend
Based on the conversations I have every day with Cisco customers, the impact of mobility on organizations cannot be denied.
Abundant data details how the proliferation of mobile devices is affecting communications, collaboration, and the way we do business today. For example, Cisco recently commissioned a Forrester Research report that looks at mobility, virtualization, and other enterprise-level technology initiatives. Nearly half the firms surveyed are implementing "bring your own device" (BYOD) programs to support employee-owned devices.
I've outlined my position in the past: BYOD is an opportunity, not a threat. There are profound benefits for organizations that embrace BYOD and mobilize the collaboration experience.
Collaboration is increasingly taking place on personal and company-provided mobile devices. According to a Cisco Internet Business Solutions Group (IBSG) survey of 600 enterprise IT leaders, 41% of respondents indicated that a majority of smartphones connecting to their company's networks are actually employee-owned. It's clear that IT needs to overcome challenges — support BYO devices, manage platform diversity, mobilize apps, mitigate security risks, and enhance the user experience — to enable mobile collaboration.
Frequent questions I hear from customers are:
Our employees want choice in mobile applications and devices – how do I manage this diversity?
How can I quickly mobilize critical applications and information for my organization?
How can I embrace BYO apps and devices but mitigate security and compliance risks?
I want to mobilize the collaboration experience without sacrificing the experience — how do I ensure ease of use and support?
At Cisco, we are extending our commitment to help simplify our customers' BYOD complexity with a new cloud-based mobile collaboration management service for mobile devices, applications, and content management. We're bringing together our deep experience as a market leader in collaboration devices and applications, and leveraging cloud-based technology from Fiberlink Communications to help secure, manage, and enhance the collaboration on company-provided and BYO devices.
In the same IBSG survey mentioned above, IT leaders identified the top challenges of BYOD as (1) ensuring security/privacy of company data and (2) providing IT support for multiple mobile platforms. With our mobile collaboration management service, we are able to help our customers secure and manage mobile collaboration BYOD and company-provided smartphones and tablets. IT administrators can quickly onboard and proactively secure devices running a variety of operating systems.
Don't wait — start building your plan to embrace BYOD. Cisco Services, together with our partners, can share best practices and use case examples for mobile collaboration, guide you in mapping those to your own environment, and help you plan and design your path to the next-generation mobile enterprise.
Hans
1 Comment
You must be a registered user to add a comment. If you've already registered, sign in. Otherwise, register and sign in.