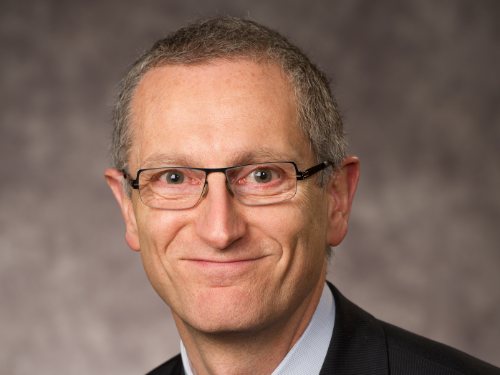 Beginner
Mark as New

Mark as Read

Bookmark

Subscribe

Email to a Friend
This is the third in a series of blogs comparing and contrasting the Microsoft and Cisco approaches to providing enterprise collaboration in the post-PC world. The first blog from Cisco SVP and GM, Rowan Trollope, discussed the differences between a purpose-built architecture and a desktop-centric approach that needs third party extensions to make a working enterprise-class system. The second blog discussed how the two companies are approaching the trend towards "Bring your own device" (BYOD) to work. Today's blog discusses how the two companies deliver voice and video.
Suitable For Everyone or Restricted to Some…
We're seeing more and more advisory labels on products these days that inform us whether they are suitable for everyone to use, or should be restricted to certain groups. I'm wondering whether Microsoft should apply such a label to Lync? Let me explain, starting with Cisco's point of view.
We firmly believe that all levels of an organization (not just certain groups) will use a collaboration solution if it's reliable and provides consistent high quality results. In fact, over 200,000 of our customers are using our video and audio solutions in their jobs every day around the world — not just office workers but executives, contact center agents, retailers, physicians, engineers, mobile workers, you name it. We've taken an end-to-end-view of the delivery chain to ensure a productive user experience, rather than leaving everything outside the desktop software to someone else to take care of.
What do we mean by end to end? In part, it's about delivering exceptional quality video and audio across a network to a bunch of different people, locations and devices. It's not simply a matter of shipping voice and video over IP like an email. Real-time media traffic is large, spiky and unpredictable, and it requires a careful knowledge of network latency, packet handling, bandwidth management, codecs and many other factors to avoid a compromised experience. But, it's this attention to detail that ultimately provides our customers with the high quality, reliable experience they have come to expect.
While Lync is used by many people for routine office communications like instant messaging (IM) and desktop conferencing, it appears they don't really trust it for other important functions. In a recent global survey, nearly half of the Lync customers surveyed stated that they don't use Lync for business critical external communications, while more than three quarters of them (77%) still want to maintain a traditional phone system.
Surely an enterprise-class collaboration system should be accessible to as many people and business uses in the organization as possible? As Cisco's collaboration lead Rowan Trollope wrote in a recent blog, the ability to tap into the creativity and productivity of all users — not just office workers — is the key to innovation. And yet, I'd venture to say there are many sales managers who are reluctant to use Lync to close important customer deals. Similarly, based on survey results above, I think it's also safe to say many executives think twice before conducting business critical external meetings using Lync. I'd also like to know how many contact center agents are using Lync for their customer communications?
From our vantage point, Lync customers who wish to roll out enterprise-class collaboration capabilities to all their different constituents may either be forced to buy, deploy and maintain separate systems to ensure business critical communications excel.
So before you deploy Lync as the "standard" communication tool in your company, check the label to see whether it really is "suitable for everyone", or whether there are certain audience restrictions. For more on why everyone in an organization should have access to exceptional voice and video, I'd invite you to watch this short clip.
Laurent
This blog is the third in a series of blogs that compare and contrast the Mircosoft and Cisco approaches to providing enterprise collaboration in the post-PC world. We encourage you to follow the series and share your comments. We also invite you to visit a microsite that has a wealth of information, including a whitepaper, where this topic is discussed in detail.
You must be a registered user to add a comment. If you've already registered, sign in. Otherwise, register and sign in.