edited on:

‎03-12-2019

‎10:20 AM
Introduction
SIP Call Trace is a feature in RTMT which let users trace calls and generate SIP message ladder or sequence diagram.Traces provide detailed information about the call and generate SIP messages when enabled on Cisco Unified Communications Manager and that can be useful for troubleshooting call failures on the system.
This document covers the procedure on how to take a SIP call trace on Cisco Unified Communications Manager using Real-Time Monitoring Tool (RTMT)
RTMT is a tool that lets you monitor system health, view graphs and collect logs from Unified CM. There are versions for both Linux and Windows. Unified CM must also be configured to specify what can be traced.
Trace logs called calllogs, is enabled for sip call tracing. RTMT uses these logs to search for calls using the user entered search criteria and generate the ladder diagram.

Log files are downloaded from the server based on time stamps specified in the search criteria.

This tool also allows users to save the ladder diagram in html files on their machine which can be easily emailed for trouble shooting purposes.

How to Enable SIP Call Tracing on CUCM

1. Added Enterprise Parameter to enable/disable Call Tracing globally on Cisco Unified CM



2. Search Calls on RTMT for SIP Calls based on a critera
Session Trace - User can search/trace for calls based on Calling Number, Called Number, Start Time, Duration..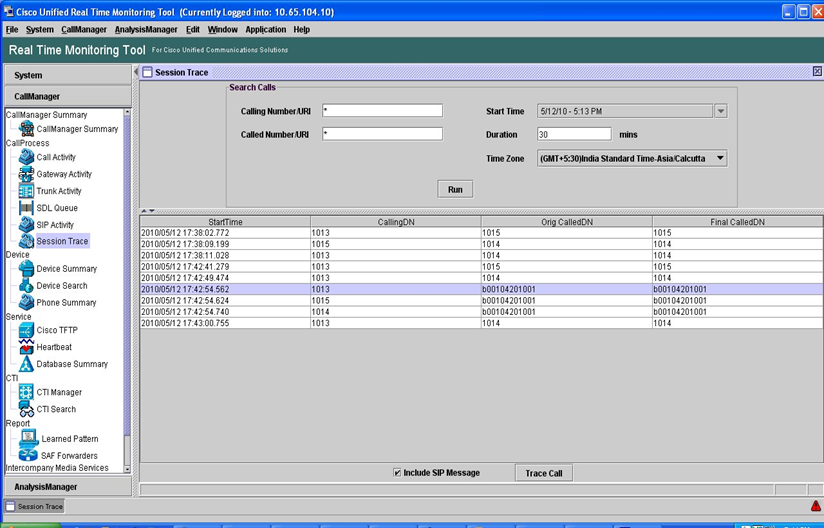 3. Analyze call with the Ladder Diagram
Option to show the "Call flow Diagram" and "SIP message" - Select the corresponding Tab to analyze the call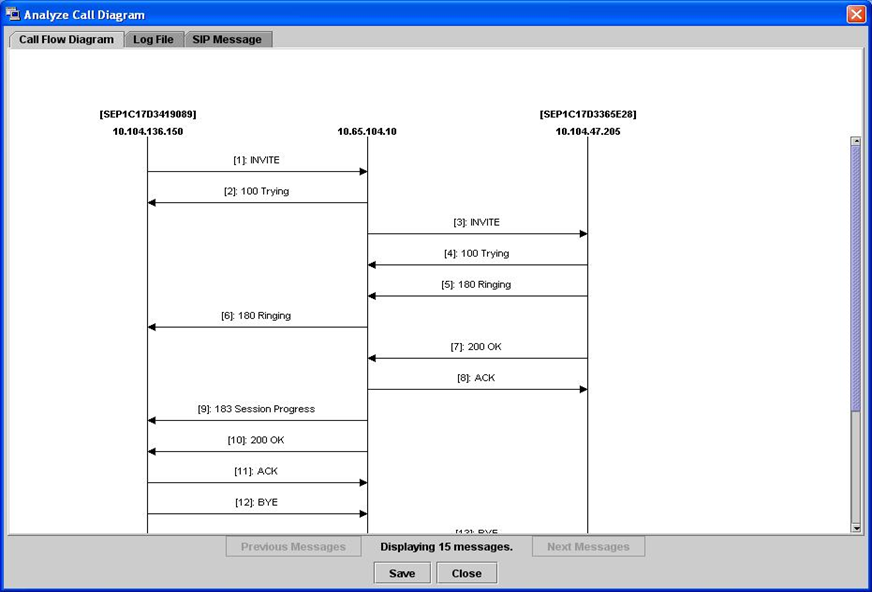 Related Information