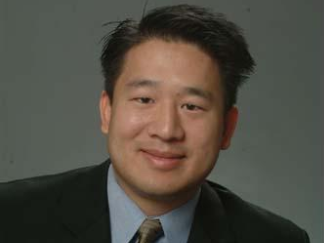 Enthusiast
Mark as New

Mark as Read

Bookmark

Subscribe

Email to a Friend
When I was in London recently for Cisco Live, I got a lot of questions about how organizations can drive the most value out of collaboration. As expectations for seamless collaboration between devices and applications increase, I can practically see light bulbs appear over many customers' heads as we talk about how collaboration technologies can transform a business and drive tremendous value.
Many of the conversations I have with customers surround how to best integrate collaboration technologies into business process and other applications to drive the highest value. Many customers are uncertain about how to move forward with taking a business and technology architecture approach to accelerate and simplify business processes.
There are a couple of ways to think about this. The first deals with integrating your collaborative processes into your business process, what we call Collaboration Enabled Business Transformation (CEBT). The second deals with integrating your collaborative capabilities and apps so they work together. This is particularly important since most companies have multi-vendor environments for voice and video, hardware and software, and desktop and network. It is an understatement to say that interoperability is critical with collaboration tools so users have a seamless experience when using them to communicate, do business, and maximize results.
Cisco SVP, Chris Dedicoat, presented CEBT at a keynote held during the Cisco Live London activities and appeared to drive a positive response. The CEBT approach to integrating your collaboration capabilities into your business applications processes such as salesforce.com or SAP, can dramatically accelerate your business process by eliminating latencies incurred because of technology issues, business processes, or human communications.
Integration services must take a business and technology architecture approach for accelerating and simplifying business processes. From a business perspective, taking a business-first approach (as opposed to a technology-first approach), assures that your communication and collaboration services will accelerate your business process flow.
The value of integrating collaboration into business processes can be measured in both productivity gains and cost reductions. Companies that achieve high levels of integration can speed up decision-making times, provide better/quicker customer service, and make employees more productive.
Cisco's collaboration integration services – Collaboration Design Service for Interoperability and Integration and CEBT services – bring together the disparate features and functions of a multi-vendor collaboration environment to create a single cohesive collaboration experience. These services are delivered as a series of modules that assess the organization business needs and network infrastructure, design a best-practice collaboration architecture, and provide a strategic roadmap for the proposed solution.
One of Cisco Services newest collaboration solutions offers a proven process for integrating Cisco Jabber into large businesses. The Jabber application can be integrated into your collaboration ecosystem to increase the effectiveness of existing tools by providing a more seamless experience.
Expectations for seamless business collaboration just keep growing. Together with our partners, we can help identify your business priorities where improved collaboration can add real bottom-line value.
Hans
1 Comment
You must be a registered user to add a comment. If you've already registered, sign in. Otherwise, register and sign in.