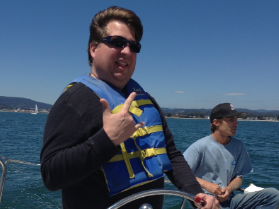 Contributor
Mark as New

Mark as Read

Bookmark

Subscribe

Email to a Friend
Technology is critical for business success, unfortunately many technology investments fall under "cost center" because it's often difficult to translate indirect profit to bottom-line figures. Such investments are often undervalued and underfunded by different departments within an organization and this may have adverse affects on the success of a company. Nobody will argue against the merits that technology brings, but translating the profit gain against the investment spend remains a challenge. In many cases technology falls under a "if it isn't broke, don't fix it" mentality. This makes it difficult to enable new business processes that have a dependency on technology and this becomes an even greater challenge with the consumerization of IT in which not only employees, but more importantly customers will drive the adoption of technologies in a viral fashion.
At Cisco we have three metrics that we gauge success of technology investments against. These are macro-level metrics, you can apply these same macro-level metrics to your business and develope several micro-level metrics for each. At a macro-level technology investments are based against the following metrics: Growth, Experience and Productivity. Let's talk about each of these in some detail:
Growth: will this investment grow the business? Measured through an increase in marketshare and/or revenue. Some growth opportunities are easy to quantify, such as developing a presence in a new marketplace. You must make an initial "greenfield" investment in the infrastructure to support your new location. You expect to generate revenue with this new presence and if at the end of the day the balance sheet is in the black, it was a good investment. There's also a cost of not generating revenue due to time to market. The faster you can achieve time to market, the sooner you're generating revenue. One way to reduce time to market is through flexible consumption models of technology. Some technology investments will be on premise, but you can benefit from looking to the cloud for hosted services and applications such as: compute, storage, CRM, Unified Communications, collaboration and more. Cloud-based services offer many advantages: less up front capital cost (no additional hardware, pay per use license), feature set (hosted providers expertise), scale up/down accordingly, and many cloud services have API's for integration and competitive value-add development. Over time, you may choose to migrate more capabilities on premise or keep them in cloud. You have the flexibility of choice that's best for the business and growth potential.

Experience: will this investment improve customer satisfaction? Measured by customer satisfaction scores- internal and external. Customer satisfaction surveys are practically a religion at Cisco, or perhaps oracle is a better term. Why? Because surveys provide feedback that tell you if the investment you've made in a technology has a higher perceived quality/value then the previous status quo. There are two aspects to the experience; front-end and back-end. The front-end experience is what the user experiences. Does it adhere to the KISS principle? People do not want to read a manual in order to use a product, they want to point-n-click and realize value; click to chat/call/conference are real experiences that deliver value. Providing video and other forms of rich-media is an experience that changes how users interact with each other and drives a greater level of connection. The back-end experience is what the IT organization has to go through in order to implement an application/solution. It too, must adhere to the KISS principle. Single button push to schedule and start a Telepresence session is a great example. There have been a lot of really slick products that are just to complex to effectively implement. Capabilities such as Quality of Service (QoS) allows for the administration of a guaranteed experience for applications such as voice and video. Limiting the Mean Time To Repair (MTTR) is a key attribute of the back-end experience because when a product isn't working as expected it results a negative experience. The IT organization must have proactive visibility into failures, troubleshoot, locate and repair as quickly and efficiently as possible.

Productivity: will this investment increase the efficiency and effectiveness of employees? Measured by Total Cost of Ownership (TCO) or real cost savings. Productivity is generally defined as the ratio of a measure of output to a measure of input. Some may look at increasing productivity by maintaining output while lowering input. For this post I'm viewing productivity as being able to increase output without increasing input in the form of staff, time and/or budget. Another way to improve productivity is through business mashup applications. Mashups take information from different sources, combine and reformat the data then deliver it in a single application- typically through a web-browser in its final form. Mashups can also be used with software provided as a service (SaaS) to integrate data from outside the firewall allowing a user to process and correlate the information more rapidly. One way to increase productivity is to optimize the business process by reducing the human latency within the workflow, this is the goal of Communication Enabled Business Processes (CEBP). CEBP looks to automate the communicates aspect of processes and can be applied horizontally across different lines of businesses and industries. CEBP can automate processes by embedding Unified Communications (UC) services like: reminders, alerts and notifications, but this is minimal in delivering value. If you take those same UC services and combine them with other services like location and presence, then you can intelligently route support calls, manage sales exceptions, align messaging, improve time to market and streamline approval processes.
The one thing I haven't gone into detail on is risk. Managing risk must be an underlying principle for any technology investment. Aside from evaluating the company viability, you'll want to evaluate the technology and see how it fits into your existing and planned architecture. You must also look into the product architecture and make sure the product will scale, support virtualization, and exposes functionality for other applications to use especially for mashups. Make sure the product is standards-based over proprietary to reduce ongoing maintenance costs and integration efforts. Discover what existing technologies you have in your enterprise, you may be surprised to learn many of the capabilities you're evaluating for purchase have already been deployed.
Let me know your thoughts on the business of technology and how you demonstrate value to your company with the investments you're making.
****** Background Information about the Collaboration Architecture Blog Series ******
This blog is part of the Collaboration Architecture Blog series. View all posts in this series.
Posts to the Collaboration Architecture Blog are made at least once a month. Subscribe via RSS feed so you don't miss the next one.
You must be a registered user to add a comment. If you've already registered, sign in. Otherwise, register and sign in.