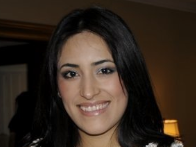 Beginner
Mark as New

Mark as Read

Bookmark

Subscribe

Email to a Friend
When was the last time you attended a professional networking event where your feedback is analyzed and shared in real-time? This is exactly how we planned our June 28th event at ASP. The company is called Argus Insights led by Dr. John Feland, CEO and a leader in Experience Analytics. Argus was started in stealth mode in 2008 to answer the question - How can Market Research be improved and help drive innovation instead of validation? John's experience ranges from working on spy satellites to vacuum cleaners and mobile phones.
I had the opportunity to sit down with John and get his perspective about the upcoming June 28th event ExperienceAnalytics: Driving Competitive Advantage. We discussed how the use of Social Media has exploded. With mountains of new data, we can mine for insights and leverage them for strategic decisions. How do we find rich data to turn planning into new riches for our stakeholders? John did not hold back when explaining the benefits of Social Media in his own life, "I use Social Media informally as my own competitive intelligence engine. With this level of access, we can understand people in the marketplace and see if they are doing similar things to us at Argus Insights.
I personally have always been interested to learn how large amounts of information shared through Social Media channels can shape an organization's strategy. Here's how it all works...
Experience Analytics provides a deeper look into messages and opinions shared through Social Media. "Major players in consumer products sometimes take a long time to respond to user feedback.Their lack of speed has to do in large with some of the challenges we see in traditional marketing research today." Such was the case when the iPhone was released. At the time, John was a Mobile Marketing Manager for multi-touch technologies in apost-iPhone world. "The market was screaming, people where loving this device, users were going nuts about the experience, and traditional market research firms were oblivious to the impact Apple was having on the mobile market."
Due to John's background creating those products for most of his career, he came to realize there was a hole in the market with respect to Market Intelligence and how research was being done. For those of us who are not familiar with experience analytics, there are two basic concepts to remember:
PRODUCT- OR SERVICE - LEVEL SENTIMENT- the overall experience that you have with a product and how you express it via Social Media. It might be as simple as writing an Amazon review for your favorite book or giving four stars to the newest restaurant on Yelp.
MESSAGE SENTIMENT- the data collected when a marketing campaign, for instance, goes viral and generates "buzz volume." However, more buzz does not necessarily mean more products are sold! For example, you might remember the Taco Bell commercial with the Chihuahua saying "

¡

Yoquiero Taco Bell!" People loved the message, but sales revenues did not increase.

This takes us right to the measuring aspect. There are two ways John highlights how Social Media avenues can be measured.
- Quantitative: present-day user reviews and star ratings. For example reviews on Amazon and Yelp as was mentioned earlier.
- Qualitative: measures the average count of user responses a day when a productis launched. This is also referred to as "buzz volume."
Join us for a fun night of networking and live demonstrations. You will hear more about Exper ience Analytics in depth and how it relates to you. See below for event details and registration and we hope to see you there!
by: @lennymontano

Argus Insights on Twitter


You must be a registered user to add a comment. If you've already registered, sign in. Otherwise, register and sign in.