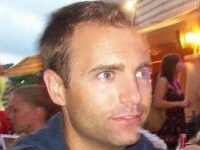 Rising star
Mark as New

Mark as Read

Bookmark

Subscribe

Email to a Friend
Without doubt virtualization has been the industry buzz word for the past 12 months. Just in case you've been living in a cave; virtualization is essentially the decoupling of the underlying physical infrastructure from the services they provide. Virtualization is by no means a new concept. At Cisco we have provided network virtualization features and functionalities across our portfolio for more than a decade. What's new is the focus on x86 server virtualization, particularly in mission-critical environments.
The benefits of x86 server virtualization seem almost limitless. I can still remember the moment I was introduced to VMware nearly 9 years ago. I was completely taken aback to learn that their product allowed you to decouple the underlying x86 server from the software running above. My mind raced for hours and hours about the possibilities. Consolidation, migration, configuration, administration -- what once was impossible to even imagine suddenly became painfully obvious. Since then I've been an emphatic user and tireless advocate of the technology. But it was only 2 years ago I realized that even the most demanding real-time application could be virtualized and that in the near future all x86 servers would be virtualized.
Virtualizing real-time applications like those in the Cisco Unified Communications portfolio presents unique challenges. Cisco Unity unified messaging, as an example, must stream 7,200 packets every second at a precise 20 millisecond interval to support 144 concurrent voice sessions. Server hardware and virtualization software have come a long way in terms of performance over the past few years but delivering this level of performance in a reliable, predictable, and serviceable manner is challenging. It requires special attention and functionality trade-offs. This means recognizing the full benefits of x86 server virtualization across all applications equally simply is not possible today. To understand how we approached virtualization with Cisco Unity please take a look at the Design Guide for Cisco Unity Virtualization.
It's important for us all to remember that today's challenges are just that; today's challenges. As demonstrated by the introduction of the Cisco Unified Computing System, Cisco is committed to x86 server virtualization. And we're working with virtualization partners throughout the industry to ensure the potential of x86 server virtualization is fully realized across all applications, including demanding real-time applications like Cisco Unified Communications. So let there be no confusion, the revolution will be virtualized.
You must be a registered user to add a comment. If you've already registered, sign in. Otherwise, register and sign in.