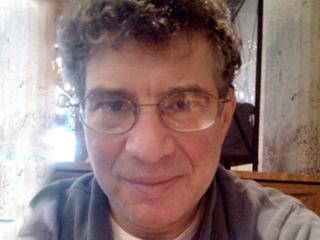 Beginner
Mark as New

Mark as Read

Bookmark

Subscribe

Email to a Friend
Back in July I wrote this blog post on the Opus Research Web site in anticipation products and services that Cisco will deliver in "mid-2010" to support enterprise-wide collaboration. Products and services will span both wireless and brick-and-mortar contexts. Usability will be made manifest in both connected and unconnected states. Systems will magically understand a each user's needs and requirements based on the "passive" gathering of status indicators - such as location, "availability" and usage history; as well as more actively input information - such as designated "friends" on a buddy list or social media platform, interests, areas of expertise, activities, reviews and ratings.
The announcements were made "Cisco Live", which had been called "Networkers", which is a decidedly end user-oriented event. Thus it was important to take note when the Software Group's SVP Don Proctor made the forward looking statement that Cisco is poised to launch a number of "interfaces for collaboration" that will incorporate voice, text messaging, RSS, graphics and video. As we all watched the introduction of Apple's iPhone 3G S, with tts flat screen-based window into high-speed IP-data links (as spotty as they are sometimes) focus naturally crystallized on the role of smartphones as the tools for the inevitable upsurge of corporate collaboration.
A post on BusinessWeek.com captured all the speculation surrounding a forthcoming Cisco Smartphone. Its manifest destiny, according to this analysis, is to deliver (more accurately enable both origination and reception) full-motion video to as many end-points as possible. The range of candidates include a range of facilities and resources that range from expensive Telepresence centers on the high-end, to the hopefully ubiquitous Flip video cameras on the low-end. Both support different flavors of user-generated content while having the potential to drive geometric growth in demand for IP-base bandwidth.
Video, while compelling, in no way equates with "collaboration". It is better thought of as a media format for elements in a collaboration platform. Something to be shared, and efficient sharing of applications, knowledge, information, interests and media elements among self-identifying groups is the core value of collaboration. Cisco has taken a leadership role - initially at the networking layer of the corporate IT stack - in fostering communications and computing environment that foster collaboration. Success has been most apparent on enterprise desktops where PCs, worksations and IP-phones act as multifunction and multi-application clients for both communications and collaboration applications.
Wireless phones are the primary candidates for extending personalized services beyone offices and cubicles to both remote workers and mobile employees. The iPhone, with its AppStore embedded in iTunes has been the game changer because it showed a broad spectrum of application developers that they could sell products and services for powerful mobile devices directly to end-users without abiding by the strictures of wireless carriers or device makers (though Apple's approval process is proving to be slightly Byzantine). With the addition of video, voice control, media management and even support of a WebEx application from Cisco, the iPhone is giving us a glimpse of the multimodal, wireless future. Mobile applications for IP-telephony carriers like Skype, Truefone, and others, coupled with microblogging and social networking sites (most notably Twitter and Facebook) are evolving as well.
What confounds product planners, at this point, is the decentralization of the product development process. To a large degree, users assemble their own solutions and, thus, define the nature and value of collaboration. These services, themselves, are more often than not, the product of collaboration. Cisco is one of a handful of firms that can eventually support and eventually harvest such distributed, user-originated creativity.
You must be a registered user to add a comment. If you've already registered, sign in. Otherwise, register and sign in.