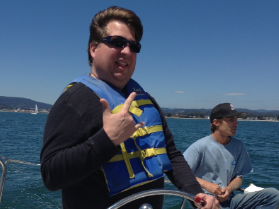 Contributor
Mark as New

Mark as Read

Bookmark

Subscribe

Email to a Friend
Today is Halloween and I hope the jack-o'-lanterns I spent so much time carving last night weren't smashed by some tricksters. I don't think they'll win any awards, but I'd hate to see all my hard work for nought.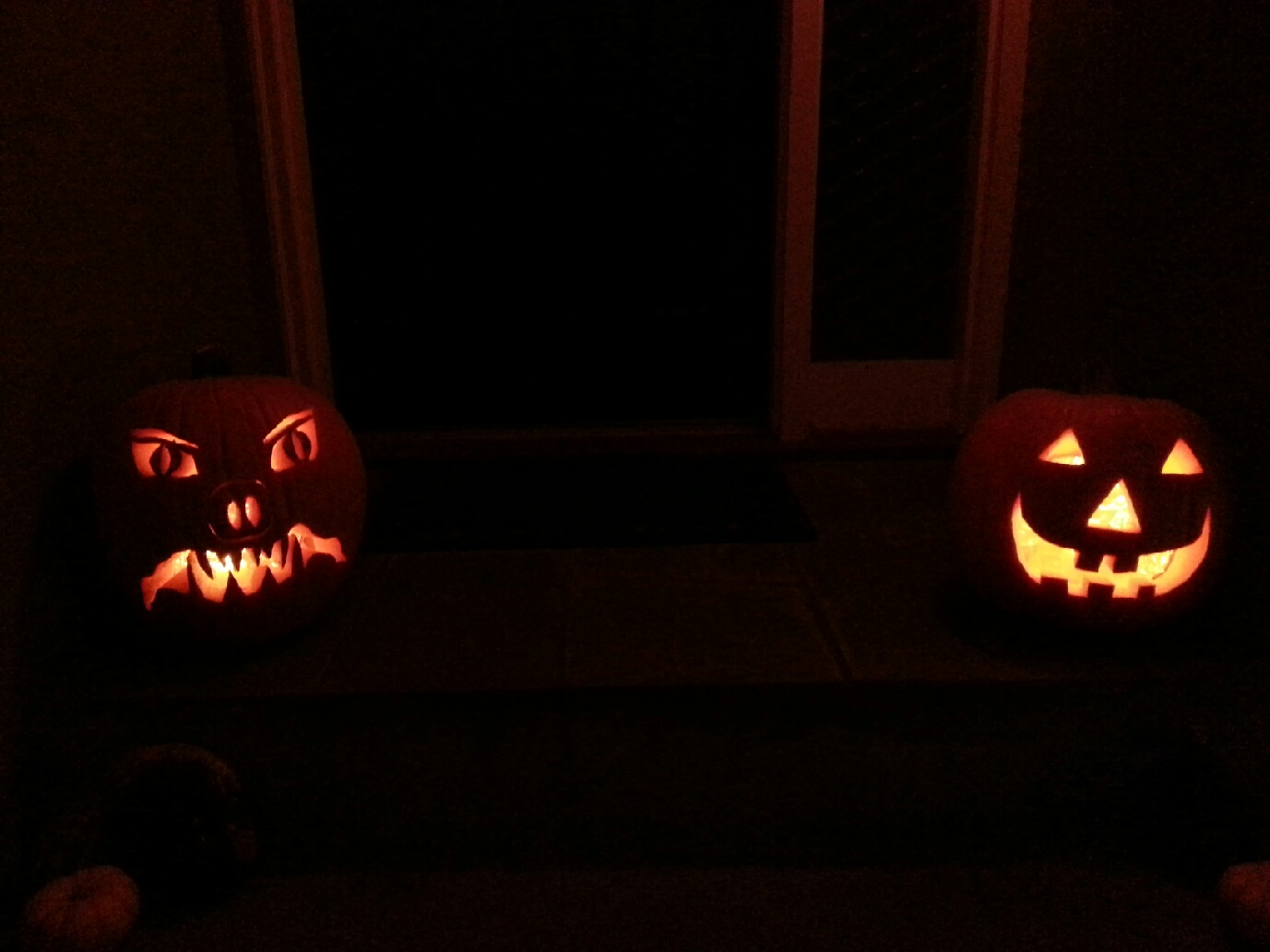 Today we had a department Halloween party and while pumpkin carving was not a contest category, Halloween costumes were and we had an amazing show. Nearly everyone was in costume and the creativity was through the roof. However, our department is all over the US, so how did we come together and judge costumes? We did it using Telepresence.
We had 8 immersive Telepresence rooms at different Cisco locations in California, Texas and Massachusetts. We also had another 5 locations using EX systems. We then had a bunch of people joining over WebEx with video. We had attendees from 8 different states covering all US timezones. We even had a participant from London. Furthermore, for the contest we had an independent panel of judges that were in a separate location. They were not part of our department, but offered their services in selecting the best costumes and I think they did a fabulous job at it.
Each location did a round robin of attendees who showed off their costume and told what it was. One woman was 37 weeks pregnant (I think that's about 10 1/2 months) and incorporated her physique into her costume of a glove with a baseball in it. A group of people conspired to be hover-cards as you'd see in a Jabber buddy list. We also had an array of monsters, TV, movie and game characters, animals, and a couple of pun costumes. The creativity and talent of everybody involved really showed through on video. You can see many of the Halloween costumes on the Cisco TelePresence Facebook Page.
As a department, one of our core values is "Celebration". We celebrate professional achievements by recognizing individual and team contributions. We have formal team events to acknowledge and celebrate our successes. Just as important we encourage informal team gatherings. The sharing of personal stories and experiences. We are genuinely interested in each other and celebrate personal milestones, such as a new family member. (We've had quite a few virtual baby showers.) We exemplify celebration by coming together as a team to have fun, to laugh out loud at ourselves and others, and to applaud those we work with closely and from afar.
Being able to have fun and celebrate real-time with team members scattered across geographic locations used to be challenging and a rare event when it did occur. Now, we're able to celebrate as a cohesive team. Personal relationships are fostered, bonds are strengthened, and recognition improved. Consider your core values from a personal, organizational, and enterprise perspective. Which ones are most important to you? How do you exemplify them? How do you ensure your team has the same values and the culture to encourage those values in others?
13 Comments
You must be a registered user to add a comment. If you've already registered, sign in. Otherwise, register and sign in.