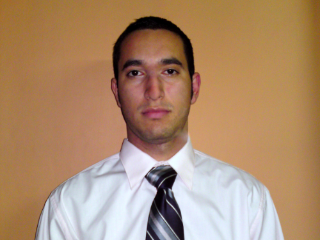 Rising star
Mark as New

Mark as Read

Bookmark

Subscribe

Email to a Friend
As you may know, UCCX 8.0 is the latest version of the Cisco Contact Center Express software out on the market, and in the past month we have seen a lot of our customer to upgrade their old systems to this new version, not only because some of the older versions will be out of support early next year but also because of the great new features available on this new version.
One of the big changes in the 8.x version is the licensing model, as it changed from a non node locked license to a node locked license schema. In the old versions of UCCX the license was not dependant on the hardware of software configuration, so basically you were able to use any license on any server without any issue. But in this new version the license gets associated to something we call now 'License MAC', which is a 12 digit HEX value created by hashing a great deal of parameters that you configure on the server, including: Time zone, NTP Server 1 (or 'none'), NIC speed (or 'auto'),
Hostname, IP Address, IP Mask, Gateway Address, Primary DNS, SMTP Server (or 'none'), Certificate Information (Organization, Unit, Location, State, Country), etc. If there's a change on any of these parameters, the License MAC also changes and you will need to request a re-host license to the Cisco licensing team in no more than 30 days.
There are two different ways to get the 'License MAC'.
First, there is the "Cisco Unified Communications Answer File Generator" to get the information prior the installation so you can request the license to Cisco as soon as you decide to upgrade your system.
To access the "Cisco Unified Communications Answer File Generator", go to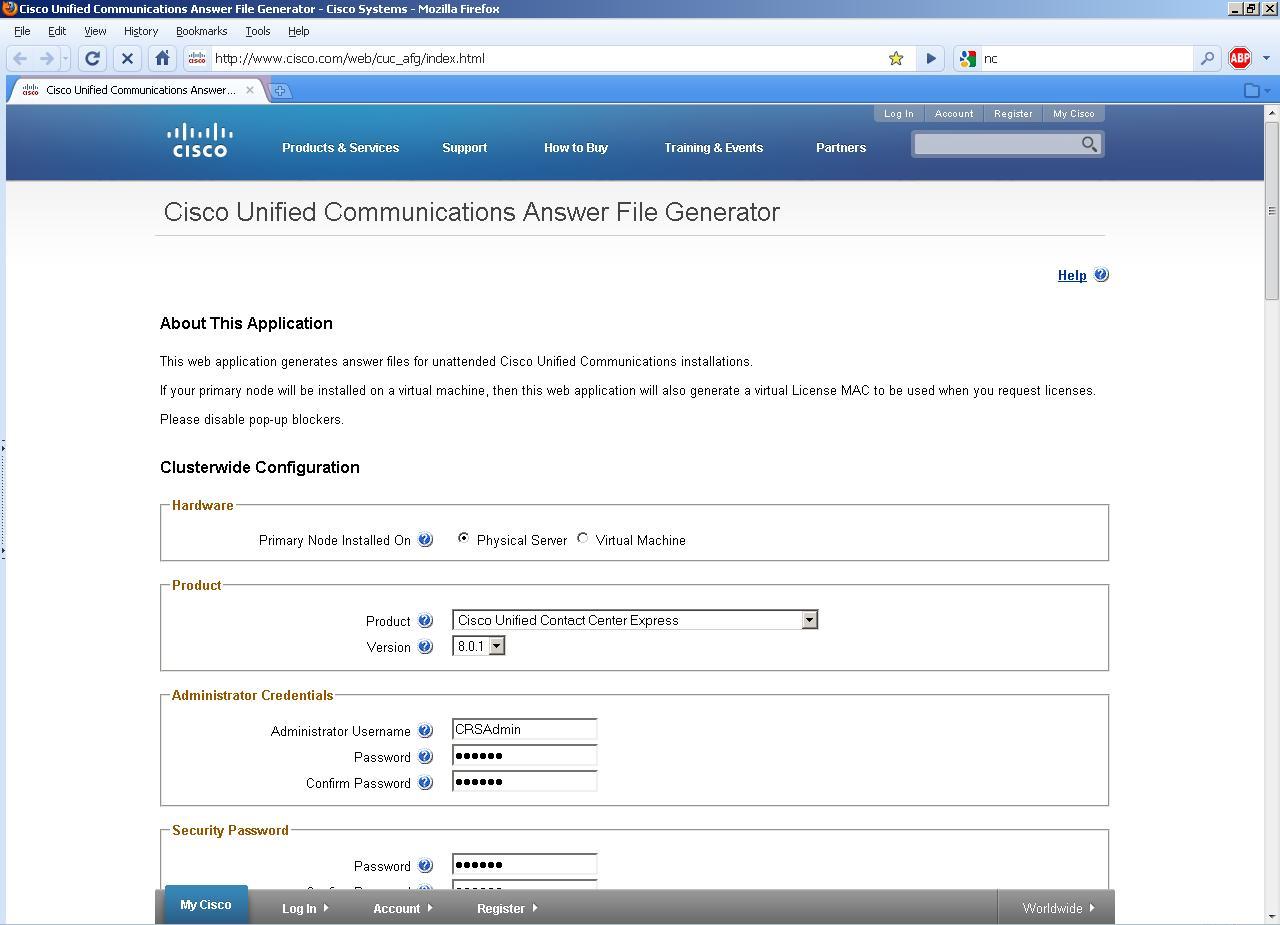 After you enter all the information requested by the web page, you just click the "Generate Answer Files & License MAC" button and new window will popup with the License MAC that you should use to request the permanent license.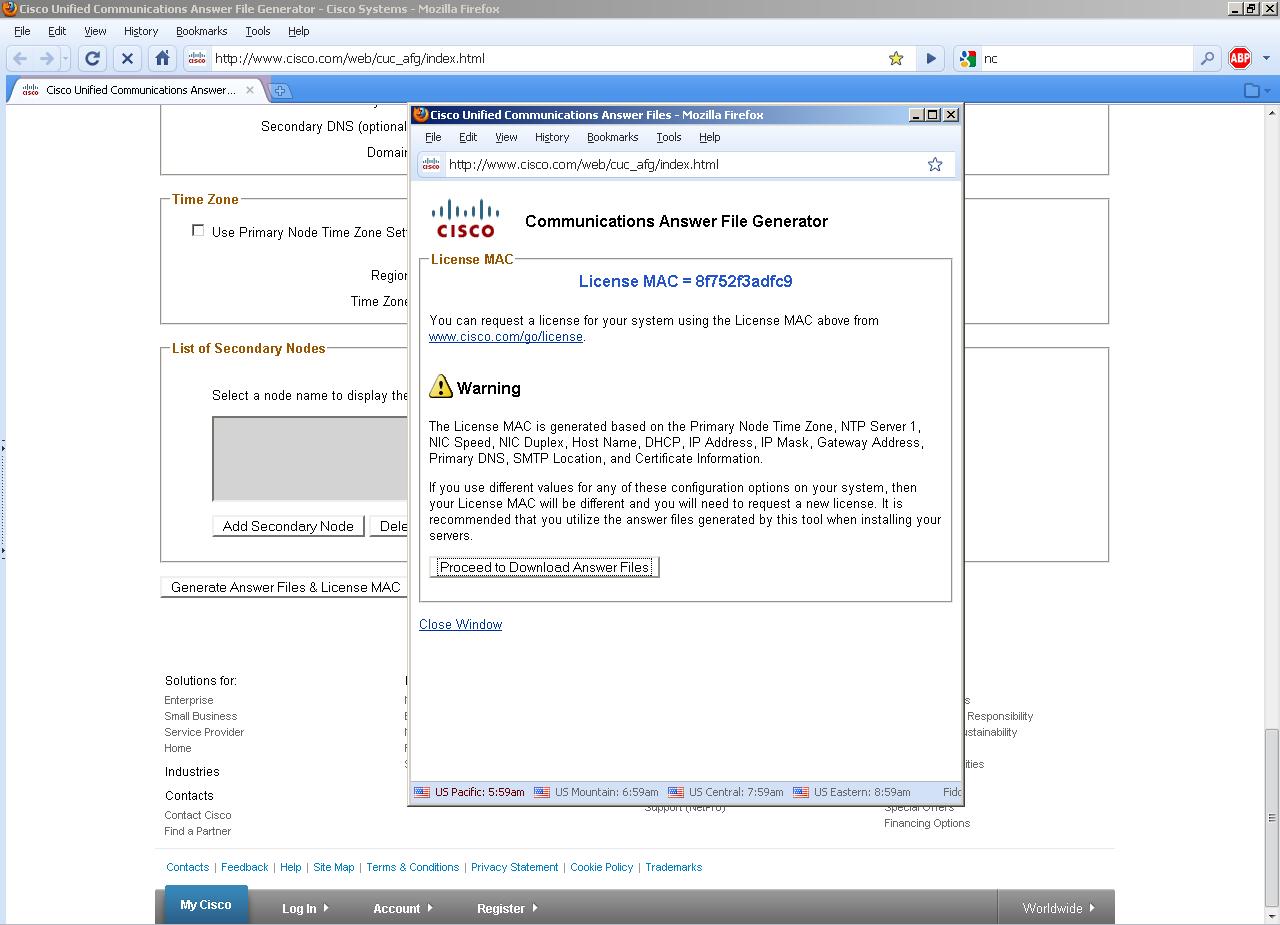 Also after you install the server you can use the 'show status' command from the CLI or from OS Administration to get this information as well.
Step 2:
If you would like to get a feel of the capabilities offered by this new version of UCCX, you can use one of 4 different demo packages (IP IVR, STD, ENH and PRE) that come with the Unified CCX 8.0(1) installation DVD which contains 4 demo licenses. Demo license works for 30 days.
Walter J. Solano Vindas
12 Comments
You must be a registered user to add a comment. If you've already registered, sign in. Otherwise, register and sign in.