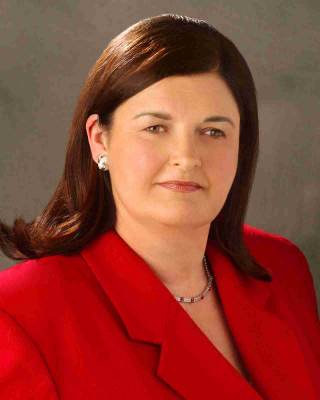 Beginner
Mark as New

Mark as Read

Bookmark

Subscribe

Email to a Friend
This year's VoiceCon saw a drop in the number of sessions dedicated to contact center technology, from five to two. This was in keeping with an overall decline in the number of sessions due to the economy. It also helped make room for a new "conference within a conference" on Video (a topic certainly near and dear to Cisco).
I moderated both of the contact center sessions and will share some insights here. The first session was an Executive Panel of contact center executives from five leading vendors: Aspect, Avaya, Cisco, Genesys and Interactive Intelligence. This was the seventh such panel run at VoiceCon and we do it the same way every time – without PowerPoint presentations. The entire session is based on questions from the audience, questions from actual customers.
One question addressed the age-old issue of whether a particular vendor's solution would be moving in the next release to Linux from Windows. Aspect and Cisco addressed the question, with both essentially saying that they would be remaining on Windows, Aspect for its Unified IP solution and Cisco for Unified CC Enterprise (Express is moving to the Linux appliance model).
Both vendors voiced surprise at the question – does OS really matter that much? I think the question highlighted the broad range of communities of interest involved in contact center technology decisions. While a business decision maker may not really care, the IT professional tasked with supporting the application very well may.
One thing we forgot to highlight in our discussion of operating systems was how Windows has changed over the years with respect to the failover and security issues that were concerns in the past. Whereas the initial contact center applications on Windows did face their challenges (Nortel's Symposium comes to mind), this issue seems to have been put to rest.
The second contact center-focused hour was what VoiceCon called an "Un-Conference session." These were free-form discussions, led by industry experts, with audience members participating by sharing their stories and views. The contact center session kicked off with a major logo customer voicing his displeasure with a recent move to IP telephony in the contact center. It was interesting to see other users chiming in to tell their stories of perhaps initial problems but eventual satisfaction with IP.
Takeaway? As much as vendors want to have the applications of technology be the focus, and the business users the drivers, the communications industry still has a technical side and users concerned with technical issues. We'll see a shift to application issues over time, but techies will remain part of the equation for the foreseeable future.
1 Comment
You must be a registered user to add a comment. If you've already registered, sign in. Otherwise, register and sign in.