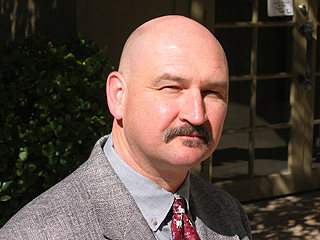 Beginner
Mark as New

Mark as Read

Bookmark

Subscribe

Email to a Friend
It has happened again. News of a slowdown in job growth and manufacturing output this week sent Wall Street into a panic attack. The Dow Jones industrial average plunged nearly 280 points in a single day, wiping out nearly a quarter of this year's gains. It was the biggest point drop since June 4the of last year. Do I sense a trend taking shape here?
As Wall Street goes into its knee-j*rk over-reaction, it is important to note that many of the problems that had a negative effect on economic growth during this quarter such as high oil prices, natural disasters and supply disruptions from events such as Japan's earthquake and tsunami, are TEMPORARY. Of course economic growth will be stunted, but it is likely not long-term. The economy appears to be settling into an annual growth pattern of 2.5 to 3 percent, which is not the 4 percent growth the economy enjoyed pre-recession, but it is growth nonetheless. So why the panic?
I prefer to see cooler heads prevail, like those heads in the contact center industry. The contact center industry seems to be enjoying unprecedented growth while Wall Street focuses on the U.S. economy's overall much slower growth rate. In my other job, working under contract as research director for the National Association of Call Centers (NACC), a not-for-profit industry research and membership organization based at The University of Southern Mississippi, I have access to industry job data that is rarely compiled due simply to the enormity of the labor involved in doing so. Since we are lucky enough to have students to do the labor we are able to track much more strategic industry data, such as job and labor market movements, than are other organizations.
The U.S. contact center industry has seen job growth for the past seven quarters in a row. Job growth in 2010 was startling. During the first half of 2010 the contact center industry saw a net gain of 2,292 jobs, which is pretty impressive. But this number was blown out of the water by a net job gain of 3,929 jobs in the third quarter alone followed by a net gain of 9,695 jobs in the fourth quarter. If you put these numbers together, you'll see net job growth of nearly 500 percent from first half to second half 2010.
I recently came across research conducted by careerbliss.com, an online career portal, that listed the top ten "comeback" jobs of 2010. Comeback jobs are defined as those jobs or careers that have experienced the greatest growth in demand and in salary compensation over the last two years. These are the jobs that have, in essence, seen the greatest comeback since the height of the recession in 2009.
At the top of the heap of comeback jobs is tax preparer. That makes sense given economic conditions for the past couple of years. We can assume people wanted to squeeze as much as possible out of their income tax return. Following closely behind tax preparer is, believe it or not, customer service representative. When you think about it, this makes sense as well. Companies did their best to hang on to their customer base during the worst of the recession, and the best way to do that was through exemplary customer service. Now that we are climbing out of the recession, albeit slowly, companies are ramping up growth strategies. Apparently customer service is playing a role here too as evidenced by the enormous industry job growth the contact center industry experienced during the second half of last year.
In terms of compensation, careerbliss.com reported that the average customer service representative salary increased 26.17 percent over the past two years, from $29,335 to $39,732 annually. For a job that doesn't get a lot of respect, that's a pretty respectable jump in salary.
It appears that all of this growth hasn't been lost on Cisco as the company rolls out its suite of customer collaboration solutions. Cisco has been getting a little Wall Street press itself lately, but Wall Street is likely missing the formidable threat that Cisco's customer collaboration suite represents to the company's competition. Aimed specifically at all segments of the high-growth customer care industry, Cisco's solutions aren't just new products, they're game-changers. I'm not sure even Cisco itself realizes the magnitude of the opportunity that lies ahead. Before Wall Street pushes the panic button again, they ought to take a closer look at what Cisco is doing with this exceptional growth market opportunity.
You must be a registered user to add a comment. If you've already registered, sign in. Otherwise, register and sign in.