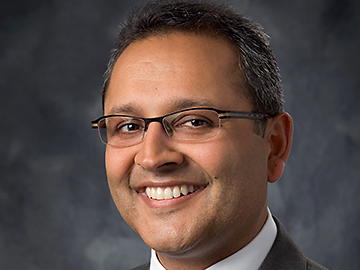 Beginner
Mark as New

Mark as Read

Bookmark

Subscribe

Email to a Friend
The Enterprise 2.0 conference is one of those few industry events where the focus is on customers and how social collaboration is transforming organizations. This year, we witnessed how the topic of Enterprise 2.0 is shifting from a technology debate to a business and organizational conversation. Investing in a social business initiative requires us to think strategically about how to deliver customer value, how people collaborate to get work done, and how culture helps sustain success over time. At this year's conference, attendees heard from keynote speakers like Richard Foo, Enterprise Collaboration Director at Nike who discussed how social collaboration is critical for their organization to stay connected and drive innovation. Organizations need a "culture of immediate evolution" to do so according to Richard. Leveraging a single, pervasive social collaboration platform is a critical element of their strategy.
For our participation at the event, Cisco wanted to further that type of business and organizational conversation. We sponsored a customer panel moderated by Jim Lundy of Aragon Research. WebEx Social customers, GE (represented by Dayan Anandappa, CIO, Digital Technologies & Collaboration) and Virgin Media (represented by Colin Miles, Head of Technical Services and Leon Benjamin, Enterprise 2.0 Project Manager), openly shared their experiences with the audience on a wide range of topics. Insight from the panelists and audience Q&A brought out several key points:
Make sure your business and technology efforts are aligned
The speed of business demands new approaches for collaboration. Old tools are no longer cutting it. Yet, while social collaboration tools enable new ways of working, chasing technology is not the answer. Make sure your technology investments are linked to a business purpose, which can help identify desired results, metrics, and ROI.
Horizontal approaches help overcome sharing and collaborative silos
Too often organizations begin the journey with tactical tools that make sense for a department but fail to scale across the company or work with existing applications and infrastructure. Collaboration done best is done pervasively and cuts across organizational boundaries. A platform approach helps you integrate and adopt the solution across the organization.
Social as a layer for Unified Communications and Telepresence
There is a need for people to connect and collaborate in real-time in addition to asynchronously. Immersive experiences like web conferencing and video can reduce process cycle times more productively than e-mail. And to get the most out of a collaboration platform, these real-time communication modes should be natively integrated into the Social platform to eliminate the friction introduced by context switching between tools.
Mobility is a primary requirement
Companies need flexible work models where mobile is a top priority. People have their own devices nowadays and are working wherever they are – it's essential to have a mobile experience that supports the way people want to work.
Invest in change management efforts
Strategic investments in training and adoption efforts are necessary (e.g., building support communities) to help people build comfort levels and proficiencies. Change management has become essential – it's not an after-thought – it needs to be addressed at the beginning of the initiative.
Encourage feedback from end-users
Employees can become co-creators of a transformation effort if they have a voice in the change you're undertaking. Make sure that governance and change management efforts nurture these types of feedback loops – and make sure decision-makers respond to those ideas.
Applying Lessons Learned
Here at Cisco, as WebEx Social gains traction in the market, we are seeing similar business dynamics as those mentioned by our panel of customers. Suppose you're a global organization with people involved in product design spread across the world. Having a secure, enterprise collaboration platform can link people, communities, and information into a single workspace. Leveraging an enterprise-wide social graph allows the system to make better recommendations on subject matter experts, support communities, and relevant content. Employees share what they know, innovate, and resolve problems faster at a scale not possible before. The type of enterprise social networking enabled via WebEx Social unleashes a business dynamic that was always there – but poorly supported by tools like e-mail.
We also are seeing organizations take employee participation much more seriously. Employees want to have their voices heard; they want to have some sense that they are contributing to the success of their business unit and the organization at-large. WebEx Social provides a platform for employees to share their collective insight via online communities and micro-blogging. Our integration with WebEx Meetings and Telepresence enables people to exchange those thoughts in real-time, avoiding the type of collaboration silos created by many social tools in the market today.
Contextually integrating real-time communications avoids the type of task and application switches that people complain about. Cisco is leading the industry to a state where the inclusion of unified communications and video solutions is expected to be a core capability of social collaboration platforms. Too many approaches on the market now simply "bolt on" these tools. WebEx Social is designed from the ground up to treat voice, conferencing, and video as a first-class social experience. The Cisco vision is to bring together synchronous and asynchronous collaboration – including mobile – into a blended user experience that allows for seamless shifting to the right modality without interruption.
All of this adds up to the strategic need for a horizontal approach. Collaboration needs to be ubiquitous. In the same way you can't have a useful phone system if you can't call anyone, you can't have a credible social collaboration solution if you want to transform your business unless it's pervasive. We've architected WebEx Social to be such an enterprise-wide collaboration platform. In our latest release, integration with popular productivity tools (e.g., Microsoft Office) and infrastructure (e.g., e-mail, content management, and instant messaging/presence systems) helps customers leverage existing IT investments. Our flexible deployment options supporting on-premises, partner hosted, and cloud, provide customers with an implementation choice that best fits their business need. For additional information on how Cisco enables people-centric social collaboration, I invite you to visit our WebEx Social page.
Finally, I want to thank the customers, conference attendees, vendors, and event organizers that made the Enterprise 2.0 experience in Boston a success.
You must be a registered user to add a comment. If you've already registered, sign in. Otherwise, register and sign in.