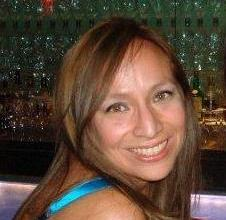 Beginner
Mark as New

Mark as Read

Bookmark

Subscribe

Email to a Friend
Collaboration has been on the tip of many tongues, becoming the buzz word of the year. There have been many versions of the definition of collaboration, and all have a component of what collaboration is, and what it can do. I just recently saw a movie, which had to do with a football team, and its ability to work effectively as a team in order to win a championship. It got me thinking that this is where the true definition of collaboration lies. The true definition of collaboration really has little to do with products or solutions. It has to do with several things, including: culture, process and technology. I begin with the cultural component. This is perhaps the most critical component of making collaboration happen. When we work in teams, it leads to a more productive and fulfilling experience, whether it is a product go-to-market project or a team strategy play. One person doesn't make things happen as quickly and effectively as a team of people can. When 2 or more people come together to make something happen, this is when true collaboration occurs. .
Technology today makes this easier to happen. In the past, an in person meeting or a phone call was necessary to get two or more people to communicate. Today, tools enable collaboration to happen with a slew of different modes of communications that not only include voice, but video, web conferencing, presence, social networking (i.e microblogging), etc. I believe that when a combination of these tools is used, it is then that you can reap the many benefits of a collaboration platform, which include cost efficiencies as well as increased employee productivity. It can empower a group of employees to be efficiently and effectively productive. Productive employees equal successful contributions/outcomes, which foster innovation, which in turn, help an organization to succeed and maintain a competitive advantage. And this is just the beginning. Once employees learn how to utilize collaboration tools effectively, and realize just how it easy it is to launch a video chat, or bring together a group of people and utilize document or desktop sharing, the benefits will be many.
The Holy Grail of Collaboration is when the culture and the process come together, and are enabled by technology. Organizations that begin to move away from that of a vertical organizational structure and more towards a flatter, horizontal structure will succeed with the ever changing landscape. However, this mindset is also much different than what most employees are typically used to. Change is always difficult, but necessary, and must be mandated from the top. Employees must be motivated to accept this change and sometimes it means changing compensation structures, or teaming two or more unlikely co-workers. Although now we see many grass roots efforts that begin within pockets of an organization, who utilize collaboration tools such as presence (public or private), video, and/or a social networking platform such as Yammer, management must make it an organizational approach, while still allowing for that grass roots feeling. This is where the challenge lies. Empowering your employees while still maintaining leadership is a difficult balance to strike. Management must be willing to take a risk, foster positive change, teamwork, and innovation. It's important to lead by example and have employees behind the initiative.
I'm interested in hearing about examples of how your organization is utilizing collaboration tools and changing organizational structure to take full advantage of a collaboration platform. Have you found it to be productive? Do you feel more empowered as an employee? Do you have more of a connection with your co-workers? Are your employees having a hard time with tools? I welcome your comments and/or feedback and thoughts around how organizations can deal with the changing cultural aspects that collaboration will bring.
You must be a registered user to add a comment. If you've already registered, sign in. Otherwise, register and sign in.