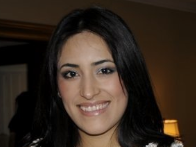 Beginner
Mark as New

Mark as Read

Bookmark

Subscribe

Email to a Friend
As part of our 2011 event series at ASP NorCal, we are delighted to have Andrew Bryson, VP of Consulting at Saatchi and Saatchi S, as our main speaker on May 24th. We sat down with Andrew recently to discuss a few points to help us better understand how to implement sustainability, CSR, and Citizenship in our business decisions, no matter the size of the organization.
I've always been motivated by how small changes can add up to a big difference– but how can one make sure that those changes are aligned with organizational goals, and measure their return? Saatchi and Saatchi S has an innovative approach to this challenge. They are firm believers that organizations must first learn how to inspire a workforce before making calls to action. Andrew Bryson, our speaker for May 24th, provided some great examples about what this means in the real world:
"We believe in the power of taking a bottom up approach to employee engagement to create personal connections and empower for good. These initiatives take place throughout a company, from brand strategy, operations, marketing, human resources, public affairs, communications, sustainability, to research and development. A great example of an inspired work force is the transformation we helped facilitate with Walmart, in which over half of their 1.3 million associates have voluntarily adopted their own Personal Sustainability Practice."
Once we identified this first step, our next question to Andrew was: how can a company support this concept of inspiration and employee empowerment? He identified three main pillars to build an inspired workforce:
Awareness

Activation


Impact
According to Andrew, these pillars "are the three major dimensions in a multi layered framework that include a myriad of factors such as personal action, reputationand trust, partnerships and innovation." During the ASP NorCal event thisTuesday, he will be unpacking the meaning, usage and outcomes for this interdependent framework, and share Saatchi and Saatchi S's approach to measuring success.
So now that this is all starting to make more sense, we asked Andrew about the concept of "GOOD," a concept Saatchi and Saatchi S use frequently in their marketing. I think we are all generally able to distinguish between what is good and what is not. However, according to Saatchi and Saatchi S, being GOOD goes beyond your impact as an individual. As Andrew mentions, what it really means to be GOOD is "getting stakeholders aligned, which requires creating an insightful, playful, empathic environmentthat is a catalyst for changing cultures and brands." Doing GOOD is getting recognized for your efforts, and communicating across the entire organization. This takes me back to the idea of inspiration – by sharing experiences and stories, you become a driver of GOOD, and help to inspire others in the organization.
And last, but most certainly not least, we discussed the idea of taking a holistic approach to measure success. As Andrew suggests, the way to approach it is to Do One Thing, or "DOT" – which means" taking into consideration the interdependencies of many different inputs, actions and outputs. When one person commits to making a personal change for good, the ripples spread, and when aggregated amplifies its potential.Traditional measure of success often approach from a siloed perspective that creates unintended consequences. Additionally, traditional metrics do not tend to prioritize based on creating GOOD."
So what areyou waiting for? You too can help inspire others around you by Doing One Thing at the time. Please join us this Tuesday, May 24th, to learn more about Awareness, Activation and Impact directly from Andrew, and you will be ready to take on the sustainability challenge!
(Join our group of Cisco volunteers - non Cisco also welcomed)
ASP NorCal on Facebook

You must be a registered user to add a comment. If you've already registered, sign in. Otherwise, register and sign in.