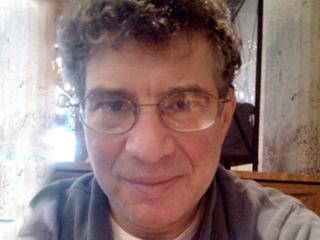 Beginner
Mark as New

Mark as Read

Bookmark

Subscribe

Email to a Friend
One of my problems with the concept of Unified Communications is that it is decidedly screen-based and call processing intensive. I was going to add "desktop-bound", but so many mobile phones sport screens these days that it is hardly a stretch for UC to go mobile. The proliferation of UC clients (which equates Instant Messaging clients on steroids) has transformed corporate PCs and smartphones into command posts and data entry terminals that support multimedia IM, IP-telephony and the ability to manage multimodal messages, enter preferences and establish rules for call handling.
If automated voice processing systems have a role to play, they are there as voicemail systems to prompt callers through the classic challenges of creating greetings and leaving or retrieving messages. The more advanced systems add unified message management systems provide visual presentation of voice mail headers or automated (or human-assisted voicemail-to-text transcription).
To a large degree, UC planners and implementers have left interactive voice response (IVR) systems ot of the UC equation while they pursue the bright shiny objects represented by cloud-based computing, collaboration, social media and Enterprise 2.0. Alternatively, it is seen as "CTI on steroids" (referring to computer-telephon integration). As my colleague Blair Pleasant notes in this recent post, the combination of CTI and UC are quite natural in contact centers:
...While CTI was a first step in unifying computers and telephony, UC goes further by integrating computers, telephony, communications, collaboration, mobility, applications, business processes, and more. And - it provides presence capabilities. Contact centers have been using presence status for years – agent state is simply another term for presence. Contact center agents also have ways of chatting or interacting with their supervisors. But presence and chat capabilities weren't available to knowledge workers outside of the contact center as they are now.
Noteworthy for its absence is the lowly IVR or its modern-day counterpart, the media servers running speech processing applications. It deserves a much better fate, since it was one of three major components of CTI-supported infrastructure (the others being the phone switch/ACD and the back-office/database processor with call routing tables and routing instructions). In too many instances the IT handlers who are racing to add support of remote agents and the social enterpise see IVR systems as static platforms that are unable to adapt to emerging requirements of the dynamic, UC-enabled enterprise. The static view of the IVR's future is turning out to be a major fallacy.
New call processing voice processing architectures provide contact center executives with unprecedented ability to include voice services in composite applications. Modern media servers running speech have become decidedly more like Web servers. For one thing, their ability to multitask enables them to carry out searches or execute diagnostics while engaging a caller in an automated dialogue. In the equivalent of a "mashup" they can appear very social while carrying out the caller's expressed intent. This can make automated handling of phone calls into a successful, thus improved, experience. Multiple successes will ultimately promote Web-like "stickiness" and repeated use.
I'll be discussing "The Role of Rich Speech Apps in Enterprise 2.0" with Joe Bentzel, CMO of SpeechCycle, in a Webcast at 10 AM Pacific (1PM Eastern) on August 6 (2009). You can learn more and register to join us by visiting our website.
3 Comments
You must be a registered user to add a comment. If you've already registered, sign in. Otherwise, register and sign in.