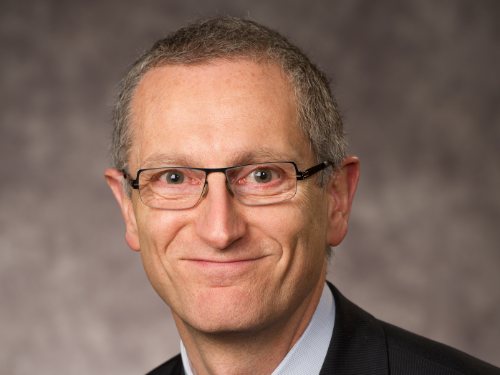 Beginner
Mark as New

Mark as Read

Bookmark

Subscribe

Email to a Friend
This is the fifth in a series of blogs comparing and contrasting the Microsoft and Cisco approaches to providing enterprise collaboration in the post-PC world. The first blog discussed the differences between a purpose-built architecture and a desktop-centric approach that needs third party extensions to make a working enterprise-class system. The second blog discussed how the two companies are approaching the trend towards "Bring your own device" (BYOD) to work. The third blog discussed how the two companies deliver voice and video. The fourth blog examined true cost to deploy. Today's blog addresses enterprise class support.
These days, workers at enterprise organizations depend on real-time collaboration solutions to get their jobs done. The solutions need to work 24/7, and if something goes wrong, it's imperative things get fixed fast. In a world where customers view 100% uptime as the only acceptable Service Level Agreement (SLA), solid customer support means everything. While we could all live without email for a day or two, few businesses could function without working telephones for that long, or would trust 'crossed-fingers' while the CEO meets with an important customer over a video link.
At Cisco, we feel that support for business critical solutions should not become a guessing game of "who you gonna call". In fact, we think the right way to handle support is to offer the option of '"one-stop" responsibility for the entire system — from the software to the endpoints, switches, gateways, security and compute hardware, and other technologies as required.
After all, given the vast array of offerings today from a multitude of vendors, the chances are slim that the wide range of components used in collaboration will all have the same management interfaces, diagnostic, and testing routines to determine where an issue lies when a problem arises. We also know that even if you are able to track down the root cause of the problem, some third parties may have very limited specialist support staff and escalating issues can be incredibly challenging. We prefer that our customers spend their time driving their business, versus spending countless hours trying to resolve problems where finger pointing is the name of the game.
As my colleague Rowan Trollope blogged recently, we feel Microsoft's approach is very different. First off, a Microsoft Lync enterprise deployment requires technology partners to supply and support key components of the solution such as wireless networking, voice gateways, contact center applications, video endpoints, and telephones. This multi-vendor 'piece parts' approach to support adds complexity and risk.
Then, if and when an issue arises, how do you sort through the maze of vendors? With Microsoft, how many different vendor support centers must you call to resolve a problem? How effective (or quick) can you or your service partner be in isolating the problem? Only a limited number of Microsoft partners have sales and support agreements with all the technology partners needed for a Lync based collaboration deployment. So, it may be difficult to find a single organization to integrate and support the end-to-end solution depending on your situation.
Cisco's support operation has won numerous awards for excellence, enforces one of the most rigorous certification programs in the industry, and has over 4,000 dedicated collaboration services specialists to help customers and partners through the entire life cycle. We think our customers deserve this level of support. Period. For more on our point of view on support, please watch this video.
Or, in the meantime, if you think support is not important, go ahead and leave a message…
Laurent
*****
This blog is fifth in a series of blogs that compare and contrast the Microsoft and Cisco approaches to providing enterprise collaboration in the post-PC world. We encourage you to follow the series and share your comments. We also invite you to visit a microsite that has a wealth of information, including a white paper where this topic is discussed in detail.
You must be a registered user to add a comment. If you've already registered, sign in. Otherwise, register and sign in.