Highlighted

Community Manager
Mark as New

Bookmark

Subscribe

Mute

Email to a Friend
Ask the Expert: Cisco Unified Contact Center Express (Unified CCX) 11.0 and Beyond: Feature Design, Deployment, and Troubleshooting
This topic is a chance to discuss more about the new features in Unified Contact Centre Express 11.0 and what to expect in 11.5. The discussion will be focused around the new features and functionality such as Finesse IPPA, Remote Expert Mobile integration and so on. This is also a chance to discuss about upgrade mechanisms and planning for the 11.0 upgrading, while also positioning your customers for the 11.5 release coming in the next few months.
To participate in this event, please use the

button below to ask your questions
Ask questions from Monday, July 25 to August 5th, 2016
Featured Expert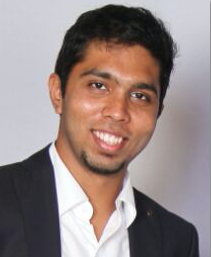 Abhiram Kramadhati is a Technical Solutions Manager with the Contact Centre business unit. He has been working with Cisco Contact Centre since he joined Cisco. During his five years at Cisco, he has built his expertise around Cisco UCCX telephony applications, Java Telephony API (JTAPI) integration, Cisco UCCX system behavior, LDAP components, and Cisco UCCX as IP interactive voice response in Unified Contact Center Enterprise (UCCE) environments. He also works on other technologies, including Unified Communications Manager and UCCE. He has been involved in many technical escalations in the Asia Pacific region. Abhiram also holds a CCIE in collaboration (40065).
Abhiram might not be able to answer each question due to the volume expected during this event. Remember that you can continue the conversation on the Contact Center Community
Find other https://supportforums.cisco.com/expert-corner/knowledge-sharing.
**Ratings Encourage Participation! **
Please be sure to rate the Answers to Questions
I hope you and your love ones are safe and healthy
Monica Lluis
Community Manager Lead
Highlighted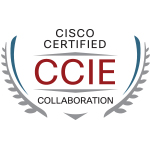 Beginner
Mark as New

Bookmark

Subscribe

Mute

Email to a Friend
Hello Abhiram,
Thanks a lot for your contributions really ..
I had a very annoying problem , that couldn't solve till now ..
i even opened a thread on the Support forums ,but no luck .. details are below :
https://supportforums.cisco.com/discussion/13042136/uccx-11-javascreenpop-gadget-not-loading
I have a UCCX version 11 , and trying to load the ThickClientScreenPop Gadget ..

as per the guide inside the PDF , we will need to upload below files into the Finesse 3rdpartygadget directory , as attached


The Jar file "JavaScreenPop.jar" is mentioned to be uploaded in any Web server , so i used the Finesse Webserver and put the file with same directory .. now inside the XML file , i modified the "codebase" to the path "/3rdpartygadget/files/ThickClientScreenPop" ... as below


    <!-- jQuery -->
           <script type="text/javascript" src="/desktop/assets/js/jquery.min.js"></script>
         
           <!-- Finesse Library -->
           <script type="text/javascript" src="/desktop/assets/js/finesse.js"></script>

 
           <!-- Gadget Business Logic -->
           <script type="text/javascript" src="ThickClientScreenPop.js"></script>
          
           <body class="cisco">
               <div id="path"></div>
               <APPLET CODE="JavaScreenPopApplet.class" codebase="/3rdpartygadget/files/ThickClientScreenPop" archive="JavaScreenPop.jar" NAME="JavaScreenPopApplet" WIDTH=350 HEIGHT=100>
               </APPLET >




restarted everything , and the applet can't load , it is giving below exception :



javax.net.ssl.SSLHandshakeException: Received fatal alert: handshake_failure




Now , i tried to change the Jar file webserver to be hosted on my IIS , and it worked without a problem ..

Can any body help with why the JAR file can't be loaded inside the Finesse Tomcat ????! Actually i made some tests using HTTP get and the file is listed inside the URL : https://IP:8445/3rdpartygadget/files/


I tried like 5 version of Java , and 4 browsers , all versions of IE and Firefox ..
still the jar file can't be loaded ..
we deployed this solution before , and it is working fine on CCX 10.5 .. so no idea what is the problem with CCX 11.0
Thanks A lot,
Ahmed Salah
Highlighted
Beginner
Mark as New

Bookmark

Subscribe

Mute

Email to a Friend
Highlighted
Enthusiast
Mark as New

Bookmark

Subscribe

Mute

Email to a Friend
Calabrio application (QM or WFM) doesn't co-reside with UCCX. UCCX is a VOS application.
AQM is installed on a separate VM as its a windows based application. From Calabrio/Cisco guidelines perspective, QM & WFM can't co-exist on the same VM in the prod.
So if you need QM & WFM both - you'll have two or more than two additional windows VMs depending on your Calabrio architecture.