Beginner
Mark as New

Bookmark

Subscribe

Mute

Email to a Friend
2 ACCEPTED SOLUTIONS
Highlighted
Beginner
Mark as New

Bookmark

Subscribe

Mute

Email to a Friend
So, for this, if the Connect parameter in your Select Resource step is set to Yes, then you can increase the Timeout value inside the same Select Resource step.
If the Connect parameter is set to No, then look for the Connect step inside the Select Resource section and increase the Timeout value inside the Connect step.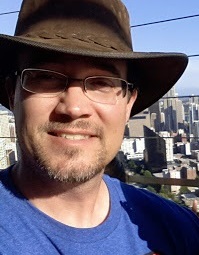 Beginner
Mark as New

Bookmark

Subscribe

Mute

Email to a Friend
Reserve time is actually a function of the time set on the line AND the connect step in your script.
You can make slight adjustments to this if you are careful not to exceed the "Forward No Answer Timer" in the CUCM System/Service Param Config for Clusterwide Parameters. By defaut this number is set to '12'.
12 seconds equates to 3 rings on the line -- 4 seconds per ring cycle.
It's a better idea if you need to change the answer delay on the agent line for the Directory Number, by adjusting the individual agent line setting for Call Forward and Pickup Settings -- as this setting overrides the system parameters for only the agent and not the entire enterprise.
In my picture above, setting the No Answer Ring Duration to 20 seconds will increase the amount of time on the agent line to 5 ring cycles before the CUCM will process Forwarding procedures. By default, this field is empty--and observes the 12 default in the System Enterprise Parameters.
The catch is to set your ACD step in the script for the Connect step, to less than the value in the agent line setting in CUCM.
Whether you use the Resource Select:Connect YES
(my variable is assigned the default value of 10 seconds -- 2 seconds less than the CUCM default value of 12)
....or if you use the Select Resource:Connect NO;
....the Timeout setting/parameter needs to be less then the CUCM Line setting for the agent--set it to 18 seconds (recommended 2 seconds less--your mileage may vary) if you change the agent line to 20. This will effectively increase your reserver time from 2 1/2 to 4 1/2 ring cycles.
In my examples above you could change this in the app paraemeter variable or in the script variable pane.
It's important to remember and set the Connect Timeout step in your script to be LESS than the Agent Line setting or System Parameter setting for Call Forward processing on CUCM. IF the CUCM time expires on the line before the CTI timer expires for the step bad things happen...
Test it out thouroughly before commiting it to production...
Best Wishes,
Sean