Highlighted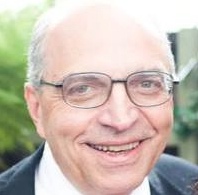 Beginner
Mark as New

Bookmark

Subscribe

Mute

Email to a Friend
Is it possible to set triggers for SLA' targets and to have the display turn yellow, Red etc as these triggers are hit? We want to do this on both the CAD and the Supervisor display. When calls in Q exceed a certain number, we want the displays to turn red in that Cell. Whe talk time is exceeded, or any of the vaioius targets for service level are exceeded we would like to make use of color. Not seeing how or where this is possible?
Peter Buswell (aka DrVoIP)
http:/drvoip.com/blog
1 ACCEPTED SOLUTION
Mentor
Mark as New

Bookmark

Subscribe

Mute

Email to a Friend
Hi Peter
It's possible... sort of.
In CCX7 (I think) they introduced Supervisor Work Flows. Check the CSD user guide for more info.
Basically it allows you to trigger 'things' when there are more than X calls in queue, or the calls have been there for more than X seconds.
'Things' can be - CSQ changes color (a 'tree action' if I remember correctly), sounds, popup alerts etc.
When I saw this feature I thought 'that's handy, it'll be good in the next version when there are more things you can set thresholds on'. Now we have version 9.0, and there's still nothing but queue time and queue depth to choose from! Ah well, roll on Finesse....
It's more common to have such SLA/agent availability triggers as part of a wallboard configuration.
Aaron
Aaron Please remember to rate helpful posts to identify useful responses, and mark 'Answered' if appropriate!