Highlighted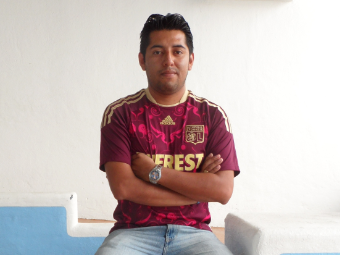 Beginner
Mark as New

Bookmark

Subscribe

Mute

Email to a Friend
Hi, when test the script via SIP Phone LinPhone only hear Sorry, We experience difficulties
I have a UCCE Packaged 10.5; I made a script with Call Studio very simple; only play Hello World with TTS in the Item 1 in Audio options.
The validate and deploy was successful. So I upload the holamundo.zip to CVP OAMP via VXML Applications and iwas successful also.
The configuration in the gateway XML is:
application
service new-call flash:bootstrap.vxml
!
service survivability flash:survivability.tcl
!
service holamundo flash:CVPSelfService.tcl
param CVPPrimaryVXMLServer 10.10.5.114
param CVPBackupVXMLServer 10.10.5.114
param CVPSelfService-port 7000
param CVPSelfService-app holamundo
And the dial-peer is:
dial-peer voice 1000 voip
session protocol sipv2
session transport tcp
incoming called-number .
codec g711ulaw
no vad
!
The application that performed the test is LinPhone where I listen sorry, we experience ......
I can debug thje script in Call Studio and was functionality correct; also verify with status.batch file and the application show Session Ending for holamundo application.
Any ideas for fix the problem?
Thanks so much.
1 ACCEPTED SOLUTION
Rising star
Mark as New

Bookmark

Subscribe

Mute

Email to a Friend
Yes, it looks like you don't have a TTS server.
In Call Studio, there's an element in the Elements/Context/Application
Modifier.
Drag that in, click on its Settings tab.
Set default audio path to: /CVP/audio if you want to use VXMLServer's
tomcat to serve audio.
Then put any audio files you may have onto your
Cisco/CVP/VXMLServer/Tomcat/webapps/CVP/audio directory. The
installation comes with a few audio files in there already: like
helloworld_audio.wav
Note Tomcat is case-sensitive.
If you'd prefer to use IIS to serve up audio (and if it's running on
your CVP system) then it usually runs by default from *C:/inetpub/wwwroot/ *
Upon installing CVP, it usually puts system prompts into
C:/inetpub/www/en-us/sys
To use audio from the en-us/sys directory, then set the Default Audio
Path to http://IPaddress/en-ys/sys