Highlighted
Beginner
Mark as New

Bookmark

Subscribe

Mute

Email to a Friend
Hello,
Good day to whoever reads the thread, so my question is quite simple and small but i could not find any solution on google, I just thought this might be a better way of finding an answer.
so i am building a script and i am using Menu step inside my script and under the timeout and unsuccessful branch i play my own prompt of invalid input and then loop it back to menu but its not playing my prompt rather it just plays a system prompt and loops it back to the menu.
in the reactive debug i can see that the timeout/unsuccessful branch is not even executed, i mean the script don't go to unsuccessful branch when you enter wrong input.
An idea how can i play my own prompt rather the system prompt?
Thank you
1 ACCEPTED SOLUTION
Highlighted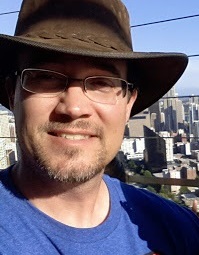 Participant
Mark as New

Bookmark

Subscribe

Mute

Email to a Friend
I agree that the solution to playing your own "error" or Timeout/Unsuccessful messages to the Call Contact would be to set the retries to zero. However, if you do that, then they will not be able to "Retry" any entry for that particular menu without additional considerations...
So if we look at the Default setting of three, the Call Contact will receive three system default messages if they make no selection during the timeout period--before the call goes down the Timeout branch; likewise the Call Contact will receive three system default messages if making a non-available selection before it goes does down the "Unsuccessful" branch.
If we change the Maximum Retries setting to zero, it will go down the specified branch of the Call Contact input (or Timeout branch for non-input) and those actions will be followed--but with no return to the menu if you add no logic for this...
If a little simple looping logic is added, you can return the Call Contact to the menu and have them "Try Again."
You will be able to play a "Retry" or "instructional" message as to why they are hearing the message and any additional instruction as to be successful at navigating through this menu.
Hope this helps.
-Sean