Options
Mark as New

Bookmark

Subscribe

Mute
‎09-03-2014 12:41 PM
I am getting the following error on system validation of DS. And this process is needed for HDS and for PCCE we don't install HDS (as its optional). Can i ignore this error ? or is it fixed with a ES? Currently we are using Unified CCE Version 10.0.1.0.0.1660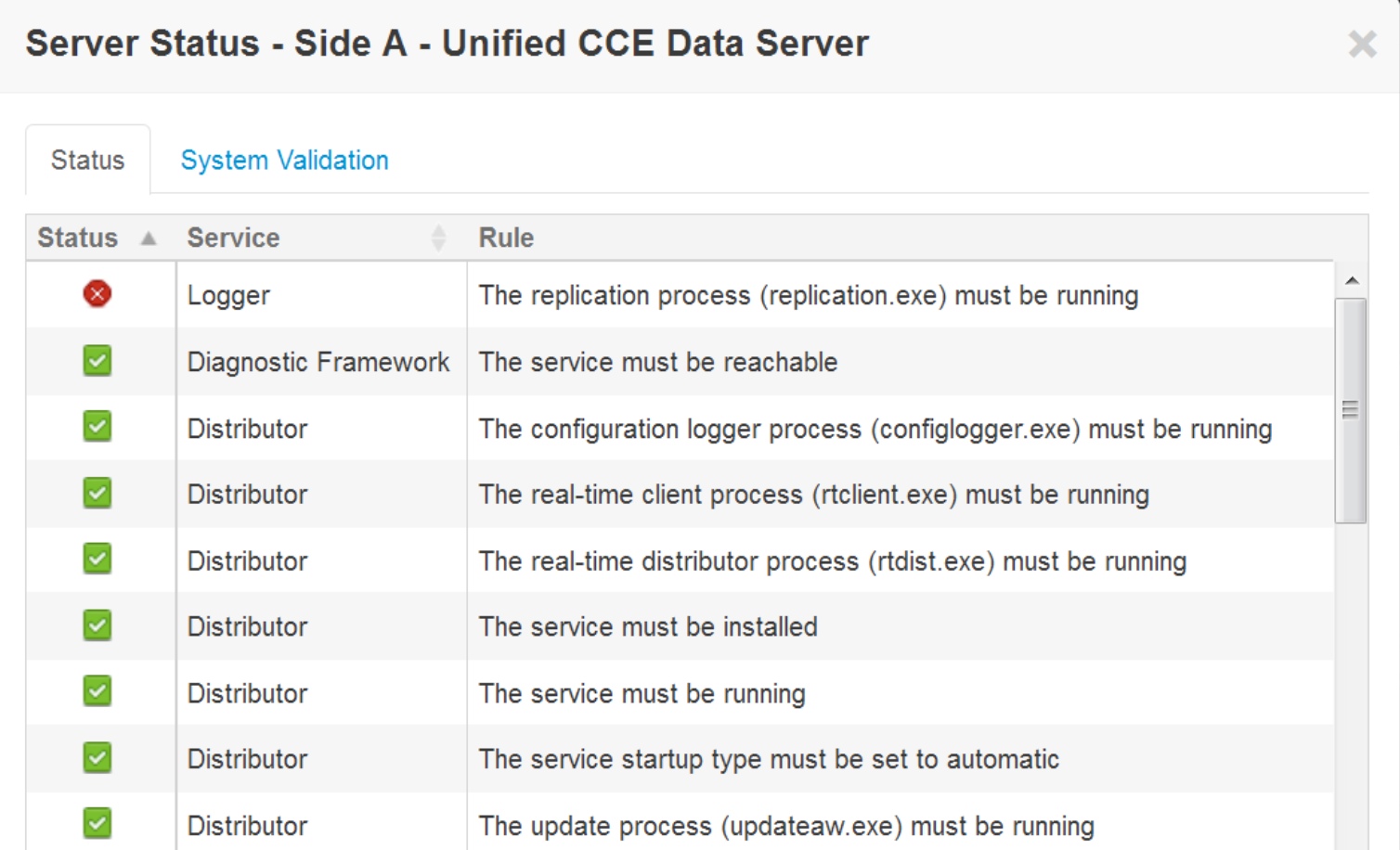 1 Accepted Solution
Options
Mark as New

Bookmark

Subscribe

Mute
‎09-15-2014 11:00 PM
Options
Mark as New

Bookmark

Subscribe

Mute
‎09-11-2014 03:51 AM
Hi Senthil,
After checking our knoweldge base for a similar issue i was able to find the following solution.
you can turn on the replicator process on both sides and even though there is not an external HDS. it will sit in a dormant state and that alert will go away. Otherwise, if you choose to leave the replicator process off the alert will continue but a benign alert.
Require validation services to be enabled regardless of the presence of an external hds.
Thanks and Regards,
Geevarghese
Options
Mark as New

Bookmark

Subscribe

Mute
‎09-15-2014 11:00 PM