Highlighted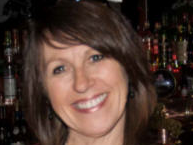 Beginner
Mark as New

Bookmark

Subscribe

Mute

Email to a Friend
record a message without the termination digit sound
Hello,
Is there a way to make it possible to record messages of variable length without the sound of the terminating digit. The script is used by a contact center manager to activate and record special intercept messages.
UCCX, record prompt
The contact center manager must be able to record multiples messages and save them, then return to the main menu to select another message to be saved and activated.UCCX, record prompts
Thanks
VIP Advisor
Mark as New

Bookmark

Subscribe

Mute

Email to a Friend
Re: record a message without the termination digit sound
I have used the recording feature of the script for ages and have never once heard the terminating digit's dtmf in the recording.
Is that even what you are describing? Like the person is done talking and presses # to end the recording, and you can confirm the audio of the DTMF tone for # is in the recording?
If so, where are they initiating the recording from, and what is the call path? It almost sounds like inband DTMF and OOB DTMF are present by accident.

Anthony Holloway

Please use the star ratings to help drive great content to the top of searches.