Mark as New

Bookmark

Subscribe

Email to a Friend
Total Incoming/Outgoing Tasks in Webview
We are using UCCE 7.5(9) and have been using the Agent Team 34 report in Webview for tracking incoming/outgoing call counts and talk time for agents when compiling the monthly stats on call center activity. However, what we have found is that we have quite a bit of movement from team to team on a monthly basis and that due to these moves, it is skewing the numbers on this report. Specifically, if an agent moves from one team to another, then all historical calls for that agent only show under their current team, not the team they were on when the call activity occurred. This is making it difficult to track call counts by department due to all the moves.
Is there another report we could use to track total calls within a department for a historical period that would not be affected by agent moves? I had thought maybe skill group, but so far have not found another report that breaks down incoming/outgoing calls like the Agent Team 34 report does.
If there is not another report out there, would it be possible to modify a template to show historical team calls? I did not see anything in the database that tracks team changes, just what team they are currently on.
I'm still pretty new at this whole reporting process, but I'm sure this is a common thing for agents to change teams, so if anyone has any advice on how to show total incoming/outgoing call counts as well as talk times, please let me know.
Thanks,
John
2 REPLIES
Highlighted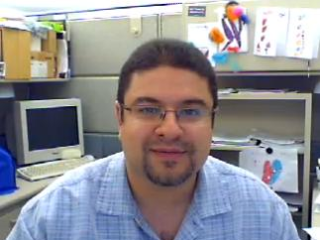 Cisco Employee
Mark as New

Bookmark

Subscribe

Email to a Friend
Re: Total Incoming/Outgoing Tasks in Webview
Hi, John.
The data regarding incoming/outgoing calls is stored by agent, and broken out per SkillGroup, in the Agent_Skill_Group_Half_Hour historical table. So it's just a questoin of whether there's a canned WebView report that presents that data in a way that suits your needs ...
Instead of generating your report by Team, could you try running it by Skillgroup instead? Try the agtskg27 report -- Agent Skill Group Historical All Fields Reports.
Here are some useful docs, BTW ...
WebView Template Reference Guide
Hope that helps.
-Paulo
Mark as New

Bookmark

Subscribe

Email to a Friend
Re: Total Incoming/Outgoing Tasks in Webview
Paulo,
Thanks for the information, it is much appreciated. I took a look at the Agent Skill Group 27 report and ran into a couple of problems with it. Since it breaks down by half hour, I quickly exceed the max number of rows allowed. I get a warning at the top of the report that the resulting data retrieved of 3000 rows may not contain all data. Turns out that I was not even able to get all rows for a single skill group, and the one team I am looking at has 4 primary groups, not including overflows.
I checked a couple of the other skill group reports and then realized that another larger issue I was running into was that while I was able to now see all inbound activity for an agent while they were in the old department, their outbound calls are being classified under the default skill group, which includes every agent. Since every agent's outbound calls are primarily listed as part of the default skill group, I don't think I can use the skill group reports for getting outbound call stats. After some research, it seems like there is no way around the outbound calls being listed under the default skill group. As I understand it, the default skill group is used for all calls not routed by ICM, so just about any call they make by using the dialer in CTIOS will fall under the default skill group. However, I do show the occasional outbound traffic under the agent's actual skill groups, so I'm not sure what they are doing differently for those calls as we do not have any outbound dialer options enabled currently, unless it is conference calls or transfers maybe.
At this point, it looks like I may need to create a custom report to handle this in order to get all inbound and outbound calls an agent makes and tie them back to the team they were on when they made them. Still not sure how to pull it off unless I can somehow tie skill groups to teams, but I think that I can handle that in my query as my skill group names seem to begin with the team name, so maybe something I can do on the SQL side to tie them together and then get the outbound calls for those agents within the time frame they were in the group.
If anyone has any additional information that might help on this, please let me know.
Thanks,
John