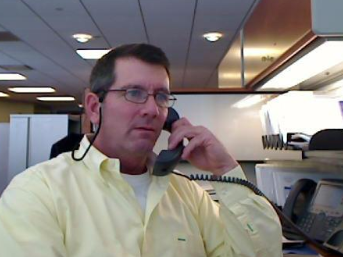 Beginner
Mark as New

Bookmark

Subscribe

Mute

Email to a Friend
UCCX agents, multiple call handling and call park...
sitrep:
At various times our call center for a small division of our company is staffed such that calls end up queued up and then a series of prompts are offered the customer for messages, callback, further queuing choices, etc. Since the manned operations will continue to operate such that every call into the call center will not be guaranteed an immediate agent call pickup I was testing methods for agents to be able to have multiple calls handled at once using standard hold features. IT seems that an agent cannot handle two calls at once against UCCX call metrics. Call Park is a feature but excludes UCCX once parked.
I have tested and call park works for those times where the staff can be minimal as well as business operations. therefore since call activity is typically low during these minimal staffed times I told them since UCCX cannot send an inbound call to an agent that is currently in any mode other than READY, that putting a call on hold and picking up the next call is not possible. However, I told them that network parking is possible. However, you would lose the call to the UCCX reporting metrics as once on hold it exits UCCX and is put on extension hold on the network. Therefore when the agent goes back to resume that call from the call park extension UCCX knows nothing about it.
So in summary we are looking for the times where if there is one agent, that agent could handle two calls coming into the call center without it queuing up for additional services.
Any ideas?
Thanks,
Tom Harshman
General Electric
Connecticut Telecom
Hall of Fame Master
Mark as New

Bookmark

Subscribe

Mute

Email to a Friend
Call Park is not supported on
Call Park is not supported on UCCX DNs, this is listed as limitation on release notes, etc.
The idea behind every ACD is to serve one call at a time, and there are no workarounds except for transferring the call out via either script or agent manually. I did the manual method once for a customer where we added "directed call park" feature to their phones and agents had speed dials to "move" calls to those slots once calls stacked up high. That works well for them.
Highlighted

Beginner
Mark as New

Bookmark

Subscribe

Mute

Email to a Friend
Call park isn't supported for
Call park isn't supported for CCX agents:
http://www.cisco.com/c/en/us/td/docs/voice_ip_comm/cust_contact/contact_center/crs/express_10_6/release/docs/UCCX_BK_UC733F42_00_uccx-release-notes-106/UCCX_BK_UC733F42_00_uccc-release-notes-106_chapter_00.html#UCCX_TP_L3D9CFE7_00
If you need agents to park a call, you need to use directed call park so you can set a call park reversion destination of something other than the originating user's DN (e.g. send call park reversion to a queue or operator DN). The issue with regular call park is that a caller could be reverted back to an agent that is now on a call. Because that agent can only handle a single call at a time (max calls/busy trigger must be set to 2/1), that caller gets a busy signal when reverting back to the agent at call park reversion timer expiration.
Agents can't physically handle more than one call at a time, so I'm wondering why they're looking to pull calls out of the queue and then put them on hold. As you mentioned, you lose all reporting, so any metrics a supervisor needs are now unattainable. This also defeats the purpose of having a queue to hold callers and offer queue treatment, self-service, courtesy callback, voicemail, etc. options.
Could you add logic to your CCX script to check for the number of callers/agents in queue and offer different queue treatment if there are fewer agents (or only a single agent) logged in (e.g. a longer queue time before offering/sending to additional services)?