Participant
Mark as New

Bookmark

Subscribe

Mute

Email to a Friend
UCCX Call Redirect to another extension
Hi,
Newby in UCCX. So far the learning experience is great.
Got stuck on a new IVR with two IVR menus...
Trigger [Switch] external 1000, plays welcome prompt then the [Media Menu] for IVR Main Menu Prompt.
Press 1
[Goto] the local script CSQ queue.
Press 2 (this is where I'm getting stuck. The call doesn't redirect to ext "1191" or "1192" which are extensions applied on the same application and also on the script.
play another [Media Menu] IVR Sub Menu
Press 1 - Customer Service A
Dequeu
Call Redirect to "1191"
Press 2 - Customer Service B
Dequeu
Call Redirect to "1192"
[Switch] Internal only extension
1191
Goto CSQ1 - - Customer Service A
1192
Goto CSQ2 - - Customer Service B
If I change the redirect call from "internal number 1191 or 1192" to another external number for example VoiceMail Pilot, it works perfect.
But does not work when redirect calls to an internal number within the application or script.
The reason for internal extension 1191 and 1192 is for reporting, to see how many calls hit that queue. The reactive debug ignores going the [Switch] internal extension step and plays the Cisco message "im sorry we are experiencing system problems" hangs up.
1 ACCEPTED SOLUTION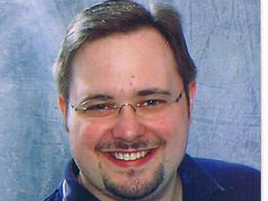 Enthusiast
Mark as New

Bookmark

Subscribe

Mute

Email to a Friend
Hi Peter,
if you look in the Release Notes you will see, that Routing a Call from a script to antohter Script is not supportetd, so it is correct, that the UCCX plays an error.
I think you have two options:
1. Use CSQs. Make an CSQ for every Customer, but use the same skill for every Queue. So the Agents will be in all Queues at the same time. You can then Look at the CSQ Reports.
2. User Enterprise Variables. If you set an Enterprise Variable, like CallVariable1 to some Value you can look on the Enterprise Variable Report and Count.
If Caller is 1992 set CallVariable1 to 1992
If Caller is 1991 set CallVariable1 to 1991
and so on
Kind regards
Benjamin