Highlighted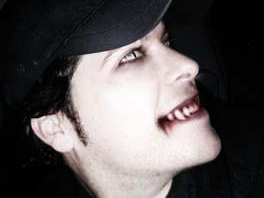 Beginner
Mark as New

Bookmark

Subscribe

Mute

Email to a Friend
UCCX HA cluster failover issue - when UCCX pub is offline CAD login error about JTAPI results
Hi,
Our system:
CUCM publisher running 9.1.2.10000-28
CUCM subscriber running 9.1.2.10000-28
UCCX publisher running 9.0.2.11001-24 aka 9.0(2) SU1
UCCX subscriber running 9.0.2.11001-24 aka 9.0(2) SU1
We were performing some DR testing on the weekend and ran into an issue with CAD launch.
When CUCM pub & sub are up, UCCX sub is up, UCCX pub is DOWN, when attempting to run CAD we get the prompt to login.
It accepts our login and starts going through the typical loading process but then stops with the error:
"Login failed due to a configuratoin error with your phone and JTAPI or Unified CM. Contact your administrator [Retry][Cancel]"
When we re-connect the UCCX pub to the network, we no longer receive that error and CAD launch/login works as expected.
Things that I tried:
Waiting a long time in order to allow any failover processes and services to do what they had to - made no difference.
Our SDA's use Extension Mobility so in order to rule out EM I configured up a phone and allocated to a user directly (removing their device profile entirely from CUCM) - retried the DR scenario and experienced the same issue. Works when all servers are up, fails when UCCX pub is down.
Tried "Cisco JTAPI Resync" and retried the DR scenario - no difference issue persists.
Tried using different PC's - issue persists.
Confirmed that all services on CUCM servers & UCCX sub were IN SERVICE or RUNNING when UCCX pub was offline - they were.

Interestingly - UCCX sub took a very long time (5+ minutes) to let me view services status from either serviceability or CLI when pub was offline.

Ran the Client Configuration Utility AFTER both servers were online when the system was built. * this point was added via an edit due to comment posted reminding me about it.

I also re-ran it a few times on the night between DR tests and from different machines to see if it was related. (I'll edit my original post to include this).
It is worth noting that when UCCX pub was taken offline - it took about 5 minutes before it allowed login but then failed with that error.
During the failover process the login option wasn't available at all and after said 5 minutes the prompt came up and appeared to authenticate without issue before throwing the JTAPI error mentioned.
Does anyone have any thoughts or know why this would be?