Highlighted
Mark as New

Bookmark

Subscribe

Mute

Email to a Friend
Working on a script to collect customer data and send it to a URL. I am able to conduct the HTTP post to send the URL via create document. But i have a couple of questions:
1. When i send the HTTP Post, would i get a response back if i use a create XML document step?
2. I am anticipating on getting the response data in HTML Format below and was wondering how i can either format this to XML so i can collect and play "Auth=PRE7892" as the response to the end customer as a reference code.
HTML Format for Response:
<html>
<head>
<meta content="HTML Tidy for Java (vers. 26 Sep 2004), see www.w3.org" name="generator"/>
<title/>
</head>
<body><![CDATA[CoreID=54542734&REFNO=ACK956&Auth=PRE7892&SAVCode=B&BVN2ResponseMsg=M&Notes=&User1=123&User2=44&User3=22&User4=]]></body>
</html>
2 ACCEPTED SOLUTIONS
Highlighted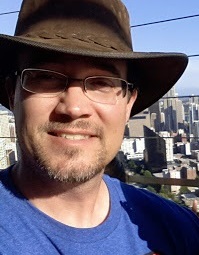 Participant
Mark as New

Bookmark

Subscribe

Mute

Email to a Friend
Based upon the data provided, I mocked up a Sample Response.
This sample script simulates the response (your data from the previous message) and assigns the parsed string of type array into string variables that can be used as responses to your callers query.
Let me know if this helps.
Highlighted
Mark as New

Bookmark

Subscribe

Mute

Email to a Friend
Thanks Sean. I was able to finally figuring out the way to receive the information. In 11.6, you are now able to use REST. So once i received the expected string as part of the response (Variable strBody), i now wrote a set step "Integer.parseInt(strBody.split ("&") [1].split("=")[1])" which essentially deletes everything else and passes me the transNr.