Beginner
Mark as New

Bookmark

Subscribe

Mute

Email to a Friend
UCCX_TO_CUIC_SYNC_FAILED when removing LDAP user
Hello,
Sometime when we remove terminated employees through Active Directory we get a UCCX notification that a synch failure occurs with CUIC. I have noticed this seems to be when the user is someone in CUIC that handled reports and had their own saved reports (mostly supervisors). I am wondering if we have a setting missing somewhere that is causing this. I have had to manually purge these users from the database on several occasions now. Our desktop support team handles AD and they will remove the employee there which in turn causes the RTMT alerts to start up. We are currently on 10.6 but plan to upgrade to 12.5 soon. I am hoping this is something I won't see when we upgrade. Is there something I am missing in configurations?
[RTMT-ALERT-StandAloneCluster] CCXToCUICEngineSyncFailed
UCCX_TO_CUIC_SYNC_FAILED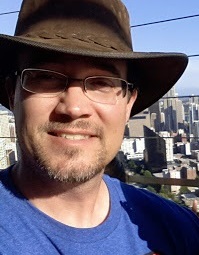 Enthusiast
Mark as New

Bookmark

Subscribe

Mute

Email to a Friend
We had this same problem. We found that we were able to reduce the number of occurrences when we removed user attributes for Reporting Users, and all of their reports, scheduled reports, value lists, dashboards, etc... *BEFORE* their AD account was disable or removed. That appears to be where things break in CUIC--all those saved configurations associated with Reporting User attributes.
Hope this helps.
-Sean

Beginner
Mark as New

Bookmark

Subscribe

Mute

Email to a Friend
Thanks for responding Sean. I would hope Cisco could chime in and tell us all that this is being addressed. Since I do not deal with Active Directory, there would have to be some coordination on our end to synchronize our tasks for removing employees. A process change would have to happen. Pretty lame, Cisco!