Highlighted
Beginner
Mark as New

Bookmark

Subscribe

Mute

Email to a Friend
hi,
I have tried to understand the licensing of the VVB. Seem that it is related with the CVP VXML Ports.
Currently, we use a CVP with ISR G2 gateway (we bought FL-VXML licenses per gateway ) and we want to move to CVP + VVB (in ESXi). The license are in the ISR and they are not transferable to new environment.
I have found that there are a migration license (CVP-PTS-VVB-MIGRN) with cost 200$ and the maximum quantity is 1. is this license the only product that we need to bought?
from ordering guide:
3.3.2.6.1 VVB Migration Licenses
Customers who have purchased CVP Port licenses prior to Aug 6, 2016, which did not have the bundled Virtual Voice Browser entitlement, can migrate their CVP Port licenses to include the bundled voice browser licenses. To do this they need to purchase a migration license for each CVP port that needs to be migrated. Each migration license provides entitlement to 1 concurrent voice browser session (VVB or IOS VB) irrespective of the number of voice browser instances deployed in the solution. The migration license details are as mentioned in the table below:
thanks a lot
--
Alberto
Highlighted
Enthusiast
Mark as New

Bookmark

Subscribe

Mute

Email to a Friend
I think no need to buy new license. We have migrated PCCE 10.5 to 11.6 with VVB .
With help of cisco we re-hosted only CVP call & VXML license for VVB just used for template and software and working fine.
If you still have doubt please check with Cisco account manger .
This entitlement allows you to download and host one or multiple instance of the VVB. VVB renders VXML based self-service applications that provide customers Interactive Voice Response (IVR) experience in a contact center call flow. You need to host multiple instances of VVB if The total number of concurrent sessions that will undergo IVR treatment is more than the capacity of a single VVB instance
Highlighted
Beginner
Mark as New

Bookmark

Subscribe

Mute

Email to a Friend
The other thing with VVB licensing I am finding troublesome is the price difference between a PCCE migration license and a UCCE migration license. UCCE is literally double for each CVP\VXML port license that is needed. Even if just need 100 that is a difference of $10,000 for what seems to be exactly same product. Does anyone know the reason for the price difference?
Highlighted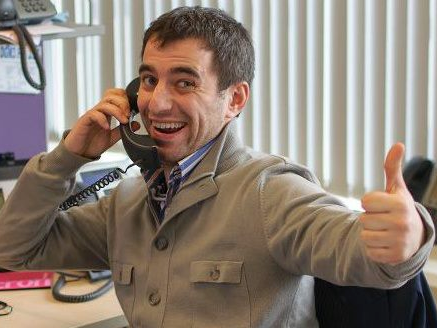 Cisco Employee
Mark as New

Bookmark

Subscribe

Mute

Email to a Friend
For me it looks like you have to contact Account Team for such question.

But even the product is the same on PCCE and UCCE, PCCE has restrictions, that UCCE doesn't have. Due to the restrictions there is different licensing model and different pricing

Regards,
Kostia